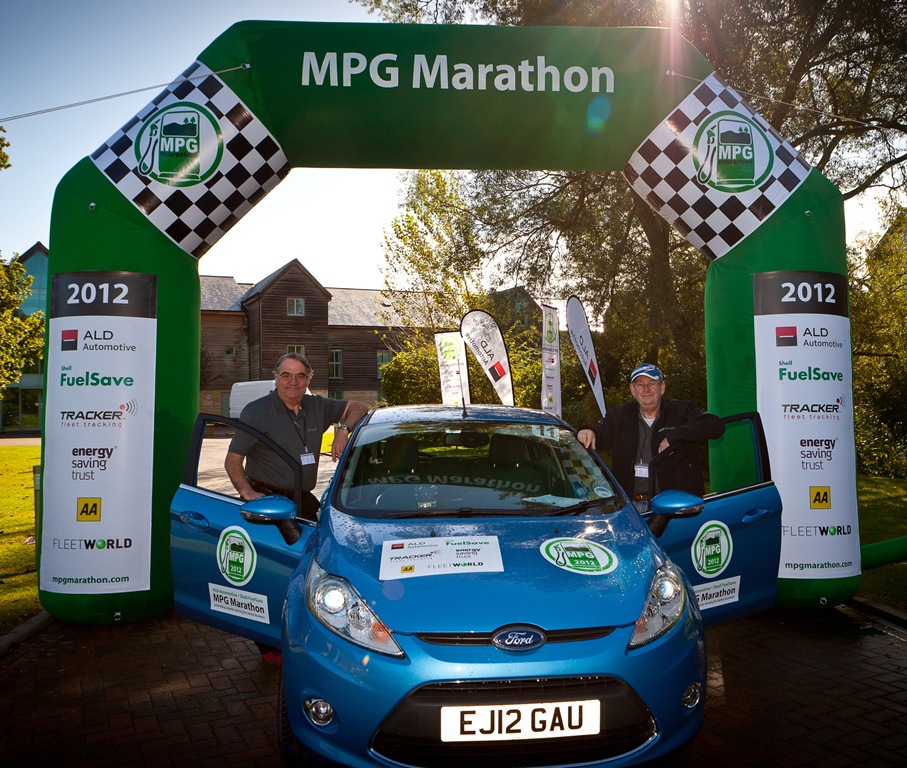 Wednesday 9th October will see the return of the ADL Automotive / Shell Fuel save MPG Marathon. Hosted at the impressive Tankersley Manor in Shefield, the event will take place over two days. The event is billed as a live "demonstration" of how fuel saving "hypermiling techniques" can make a massive difference to fuel costs and emissions.
For this years event, competitors will navigate their way to a point no less than 360 miles apart. Drivers will be choosing their own routes which will include a wide range of road and traffic conditions. In order to keep driving as "real world" as possible drivers will be penalised for not travelling at safe speeds.
With websites such as TrueMPG at the forefront of the media, its hoped that this years event will prove to the sceptical UK public that manufactures figure are achievable outside of a "lab environment".
Last years event saw the Ford team piloted by former rally drivers Andy Dawson and Andrew Marriott  take victory at the wheel of  a Fiesta ECOnetic 1.6 TDCi. The achieved an impressive 108.78 MPG over the 370-mile route.
Event organiser, Ross Durkin said, "Since we first ran the event in 2000 – in the aftermath of the worst fuel shortages and protests seen in the UK in living memory – we've seen literally hundreds of cars pass their combined figure with ease."
He added, "All but four of the 27 vehicles in last year's MPG Marathon beat their combined figure, and of those that failed, two were by less than one percent and the other two were just five percent under. Across all the cars taking part last year, the average improvement over combined cycle figures was 9.4 percent, while for the seven vans that took part the average improvement was a staggering 33.4 percent. Whether you are a fleet buyer or a consumer, you simply can't ignore savings like this."
Registrations for this years event are now open. Visit http://www.thempgmarathon.co.uk/ for more information and sign up!
[ad]