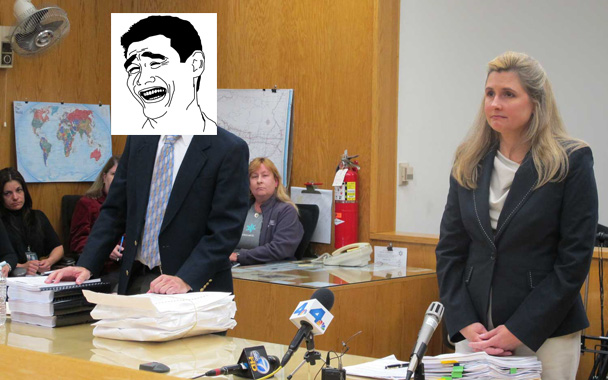 In the highly publicised case brought by disgruntled Honda Civic owner Heather Peters, an LA judge has settled with Honda and they have won their appeal.  The claim had been originally been bought and won by Mrs Peters against Honda for falsely advertising 50 MPG combined for it's Honda Civic Hybrid. She was awarded $9,867 in the orginal verdict.
Peters, herself a lawyer, represented her case, unfortunately for her California law does not allow her to appeal Tuesday's decision. She will no longer be awarded the settlement and will be required to pay Honda a whopping $75 in court fees.
In a statement released on her website she said , "It's a sad day when regulations designed to protect consumers are used against them. I'm certain that the EPA and FTC never intended to shield Honda from liability for advertising claims that a court of law determined to be false."
"Of course I'm disappointed, but I'm still glad that I raised awareness that Honda is no longer the great brand that it used to be. They used to go the extra mile in customer service, now the go the extra mile fighting customers in court. I guess the moral of the story is buyer beware – especially of Honda!"
Her website dontsettlewithhonda.org urged other Honda owners to follow her lead in taking Honda to small claims court over its false MPG claims. Its now clear that after this landmark ruling, that others may also lose against the might of the Honda Motor Co and its team of lawyers. 
Chris Martin, a spokesman for American Honda Motor Co, said the company is pleased with the court's decision, "which affirms that Honda was truthful in its advertising of the fuel economy potential of the 2006 Honda Civic Hybrid."
It just goes to show you that its your driving habits and style that determines your efficiency, assuming a hybrid will automatically give you stellar MPG results is a recipe for disaster and a lost legal case.