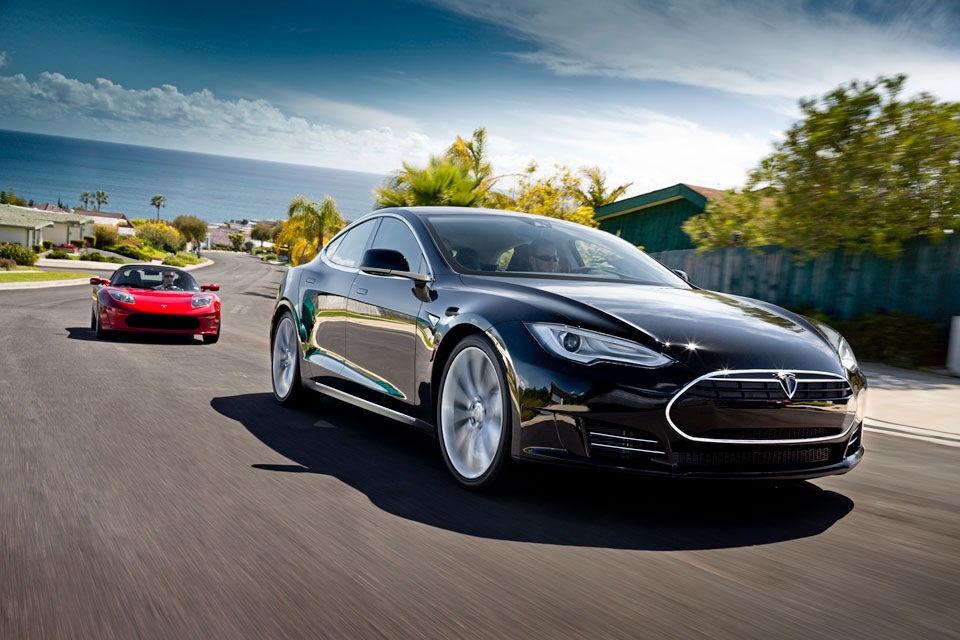 Silicon Valley-based company Tesla Motors has announced that their long-awaited Tesla Model S is expected to achieve a "real-world" operating range between 250 and 350 miles.
A post on Tesla's blog by CEO Elon Musk and Chief Technical Officer JB Straubel reported their findings based on  computer models of Model S battery performance. They stress that this epic EV range only applies to the Model S equipped with the 85 kWh battery, which will retail $69,900 (after a $7,500 rebate).
"With the 85kWh Model S battery we set a goal of delivering a range greater than 300 miles using the 2-cycle EPA test procedure that we used with the Roadster," Musk and Straubel wrote. "This is a goal that no EV in history had ever achieved. We are thrilled to say that we exceeded this goal."
They recognise that the range is heavily based on vehicle speed which is the determing factor in their calculations. See the graph below.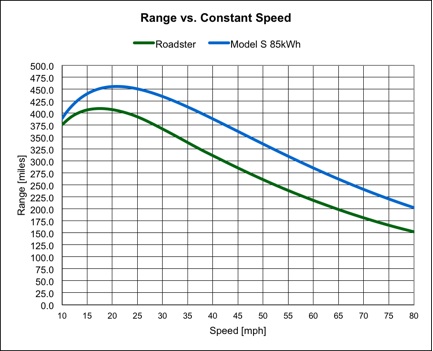 They go on to say, "Vehicle speed is by far the largest variable in the range you can achieve. In order to help customers plan and predict this we will share a computer model used to simulate how far a Model S is predicted to travel under the following conditions".
Constant speed (such as using cruise control)
Flat ground, no wind
Climate control OFF or using vent only (no heat or air conditioning)
300 lbs of vehicle load (driver plus passenger or cargo)
Windows up, sunroof closed
Tires inflated to recommended pressures
New battery pack (<1 year, <25,000 miles)
For those Hypermilers out there you will instantly recognise the MPG saving from the precautions above. Even more insightful is that the car's range at 80MPG has been estimated at a 200miles compared to over 350 at half that speed.
Compared to the sporty Tesla Roadster, the Model S adds seating for seven, plus many of the creature comforts that are lacking in the lightweight, Roadster. The Model S  sports a sleek shape that gives it an amazing drag coefficient of 0.24, which helps it achieve such an impressive range in spite of its size.