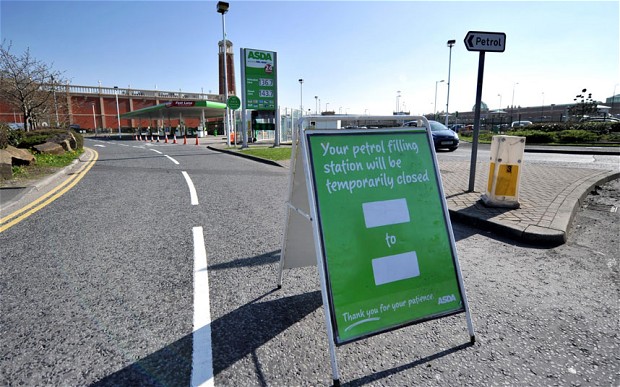 In stark contrast to the fuel panic that shut waves of supermarket fuel stations, Asda is to cut its fuel prices by up to 2p a litre, it has been announced.
According to press releases motorists filling up at Asda forecourts will pay no more than 134.7p a litre for petrol and no more than 139.7p a litre for diesel from this Thursday (10th may). This is the first time since late February that Asda's own diesel fuel has fallen below the 140p-a-litre mark.
Andy Peake, Asda's director of petrol trading, said: "We're chuffed to be offering a third price move in as many weeks to hard-pressed motorists running on empty."
As you would expect, the other retails are following suit with both Tesco and Sainsbury's filling stations vowing to cut prices by equal amounts.
AA spokesman Paul Watters said: 'About time too. Wholesale and oil prices have been moving down. The oil giants like BP and Shell should follow the supermarkets. We should see average prices across the board coming down.'
[ad]