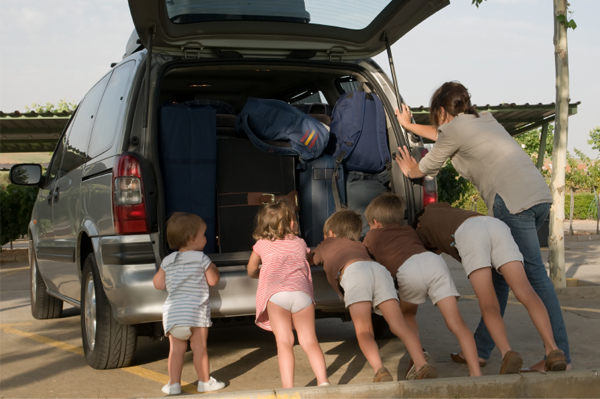 If like me, you really don't like flying, the only real option to get yourself and "the troop" out of the country is by car. It sounds pretty simple but there's a lot more to venturing over the to continent on four wheels than you might think.
You have the usual requirements from the French authorities that require an array of gear (including a Breathalyzer) to keep you and your fellow French motorists safe but what happens if things go pear shaped? (more below)
Many people might not realise that your break down cover doesn't cover you across the border, meaning that you and your family could be stranded beside your car in the event of an automotive breakage or mishap. We agree that it's an additional expense on top of all the fares, tolls and fill ups but things could work out very pricey indeed if a local recovery provider has to ship your family, car and belongings to the nearest port or repair shop.
The benefits available on most policies mean that you get peace of mind for both your family and bank balance. For example European breakdown cover from Green Flag gives you a couple of options from full packages to short-term cover. This means your policy can be tailored to your arrangements, saving you money. Other options include cash to collect your vehicle, 24/7 recovery and cover to your home.
Hypermiling isn't just about saving fuel, its just as much about saving money. I for one always opt for cover abroad to save my wallet and also the dreaded "i told you so" ear bashing from her indoors.
In addition, for any readers looking to travel over to France in their car, here is a list of things you are legally required to have by the French authorities.
Breathalyzer
Spare Bulbs (not legally required but highly recommended)
GB sticker or GB Euroflag Number Plate
High Visibility Jacket (1 for each person travelling in the car in Spain and in France two are recommended)
Headlamp Converters
Warning Triangle