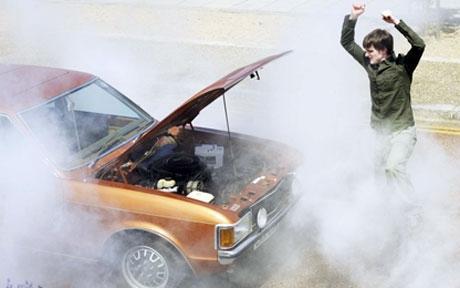 These days you would be silly to take car insurance without at least checking a comparison site first. Their catchy jingles and cuddly mascots have ensured that shrewd motorists get the best deals from hundreds of insurers with just one form to fill out. Just ask Aleksandr Orlov.
What many motorists don't think about is how to get the very best deal for their break down cover. The "big three" advertise heavily in the press and its very easy just to get prices from them on-line without looking for ways to get a better deal or get sucked in with their "one off" promotions in shopping centers and motorway services.
Many of the popular comparison websites do cover breakdown policies however I've always found it "good form" to phone them direct. Just being cheeky and playing them off against each other is enough to get a hearty discount but there are other ways to reduce your costs. Cash back websites can sometimes offer huge back promotions that can sometimes halve premiums, you just need to be careful and take steps to ensure the transaction is tracked correctly. I for one have personally saved £40 on a premium of just £88, a price that would send shivers down the spine of the friendly telesales person.
[ad]
You should also be careful to ensure that you are not taking out options that you do not require. Do you really need home start, European Breakdown Service or a courtesy car in-case the worst should happen? Simply removing them from the equation is a great way of bringing down your premium. Just always ensure you double and triple check the level of cover, finding out that you are not covered as you expected could wipe out any savings when you are asked for a hefty one off payment to get you and your family back to the safety of your own drive way.