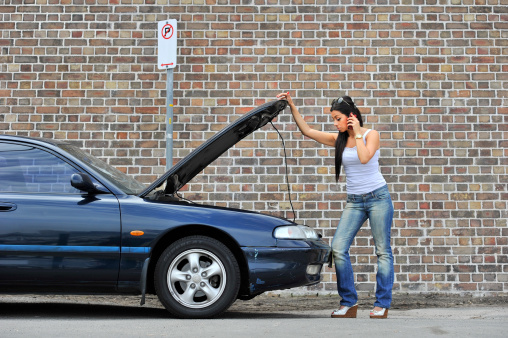 It's a well known fact that the days of motoring on a shoe string are officially over. As our vehicles become more complex and dependent on an array of computers and sensors, repair bills and maintenance costs are rocketing through the panoramic roof. Combined with rising car insurance premiums and road duty, its putting car ownership out of reach to those with limited means.
 With these spiralling costs it's easy to see why many motorists are skimping on break down cover in order to save cash but is it really worth the risk?
 You'd have to be pretty naive not to expect a hefty bill after breaking down on a motorway, prices of recovery could cost upwards of £250 and that not even taking into account the repair costs.
 Truth be told it's the simpler things that are either going to leave you stranded or prevent you from driving at all.
 The very nice men at AA breakdown have compiled a list of the most common call outs they experience on a daily basis, many of which happen before you even turn the key.
The most common problems dealt with by AA patrols 
Flat / Faulty Battery
Lost Keys
Flat/damaged tyres and wheels
Spark Plugs
HT Leads
Alternator faults
Fuel problems
Clutch cables
Taking the above into account, you're more likely to be stranded on your driveway or petrol station forecourt thank you are at the side of the M5 in rush hour. But at least you'll be waiting in the comfort and warmth of your own home rather than huddled behind a crash barrier.
Shop around and chose the right cover for you. 
Rather than take the risk of being stranded without your pride and joy and waiting for a hefty call out and recovery bill there are a few simple steps you can take to help reduce the cost of this vital cover.
 Shop around
The internet is hands down the best place to compare and get prices on break down over. Get quotes from as many providers as you can but please take car to read the small print. Your price comparisons should be like for like.
Choose the right cover
Rather than take out the most expensive cover available, many breakdown specialists allow you to personalize your cover to ensure you are only paying for what you need. For example; You might have access to public transport or a second car so home start cover might not be required.
Family discounts
Choosing separate premiums for the drivers in your family will work out much more expensive than combined family policy. If you're a one family car it'll also pay to cover the car and not the driver, this can reduce costs considerably.
Inclusive cover
A increasing number of motorists choose to have their breakdown cover provided within with their current account. Many high street banks provide these services and combine them with travel, phone and anti-fraud protection services. Again we would suggest you read the small print and always obtain a comparable quote direct. 
If you're looking for break down cover then you're very fortunate. It's a buyers market and competition is at all time high. With prices starting from as little as £39.99 with AA Breakdown it's really not worth the risk of a triple figure bill and the worry of being stranded.
[ad]