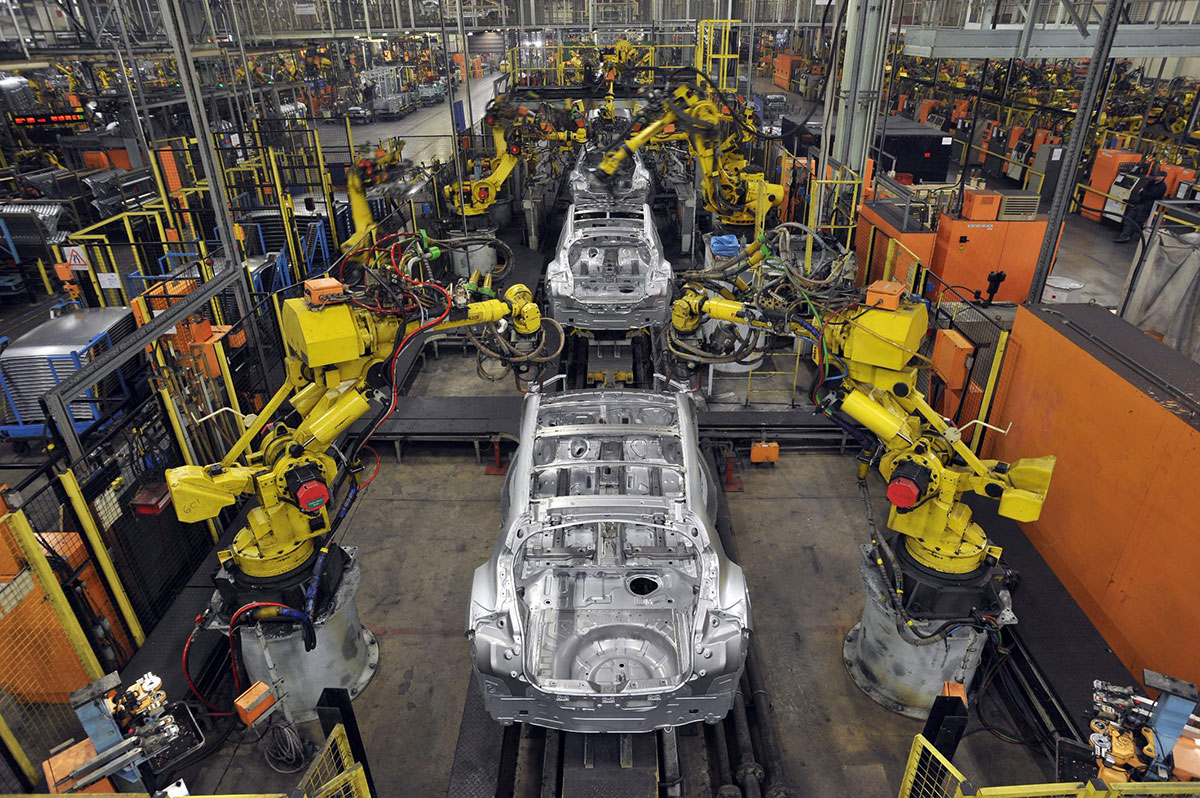 Newly released figures from the SMMT have revealed that UK Car manufacturers produced more than 1.5 million vehicles in 2014, the highest figure since way back in 2007.
Battling at the frontline, Nissan's factory in Sunderland built the most cars in 2014 with  500,238 rolling off its production line.
Not to be left behind, Jaguar Land Rover came up second in the production stakes with a total of 449,507 vehicles and an astonishing 27% sales in decrease in December compared to the year previous.
One every 20 seconds
Heres how the UK production breaks down
500,238 vehicles produced Nissan's factory in Sunderland
449,507  at Jaguar Land Rover's plants in Castle Bromwich, Halewood and Solihull
178,993 at the Mini site at Cowley, Oxford
172,215 by Toyota at Burnaston, Derby
121,799 for Honda at Swindon
77,836 by Vauxhall at Ellesmere Port
SMMT's chief executive, Mike Hawes said "Placed in context, a 1.2% growth in UK car manufacturing in 2014 represents a very successful year. The industry has overcome various challenges, including slower than expected EU recovery and weakness in some global markets."
2014 certainly was a stellar year for the UK's booming auto industry. Combined with new car sales surging to a 10 year high it's hoped that 2015 with be another great year despite increasing concerns in the European markets.