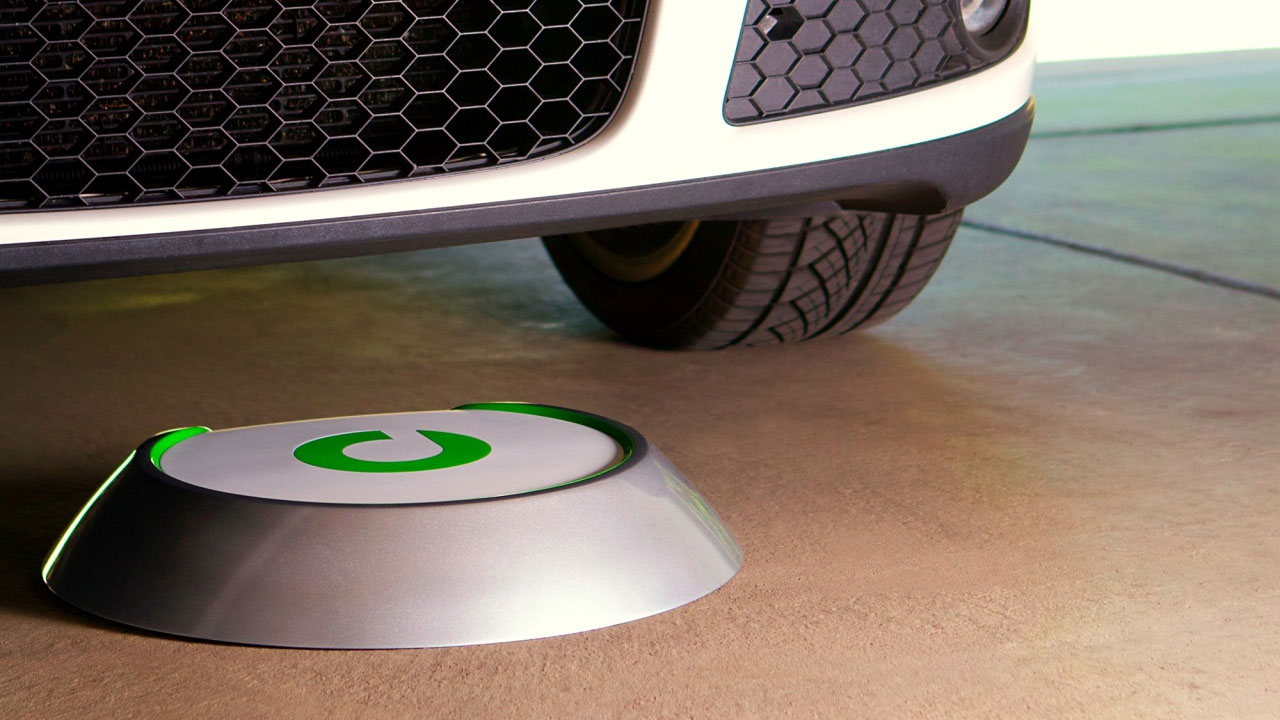 The next innovation for electric cars is on its way. An American start-up company is planning to cut the cord for electric vehicles by developing a 'plugless' charging station.
Evatran has created a cordless technology that allows cars to be recharged simply by parking over a pad mounted on the ground. The Plugless Power charging system is built on the concept of inductive power transfer – the same technology that has allowed telephones and computers to go wireless. Using magnetic fields, energy is transferred from the transmitting coil in the parking pad and converted into an electrical current by the receiving coil in the vehicle adapter.
The company's innovation represents one of several efforts in the industry to develop wireless recharging on the theory that handling dust-caked, mud-stained and rain-soaked cables will prove to be a major impediment to mass adoption of the electric car. The Plugless Power system will make juicing up easy. Once the car is parked over the pad, the system communicates with the vehicle and automatically starts charging. When the car is fully charged, the system turns automatically off. In case the driver needs to leave before charging is complete, the charging stops as soon as the car backs up. There is no worry of plugging and unplugging the vehicle.
[ad]
"Fundamentally, what we're selling here is convenience," said Evatran co-founder Rebecca Hough. "The cord gets really dirty. People run over the cord. And nobody wants to be using a cord in a rainstorm.
"With Plugless Power, we've overcome one of the major obstacles to more widespread adoption of electric vehicles," she said, adding, "It's power windows and automatic garage door openers that have made life easier for car owners through the years. Now, we're making the cars themselves more attractive to potential buyers."
The wireless charger has intrigued big companies like Google and Hertz Rent A Car that signed up to test the product this spring. Evatran hopes to sell 2,000 units this year.
However, Plugless Power still seems a long way from becoming a mass-adopted product. The wireless charger is expected to sell for around $3,000 which is double the price of most conventional rechargers. Furthermore, the energy costs will be slightly higher because the Plugless Power drains energy. It would raise the cost of recharging a car to around $1.45 compared to $1.35 for a plug-in charger, according to Steve Raedy, Evatran's R&D director.
At the moment, the innovation is rather a premium product for people who don't mind paying more for the convenience of wireless charging. But with time and new developments in technology that will allow cheaper production, Plugless Power or similar devices might become standard-fitted rechargers in electric vehicles.