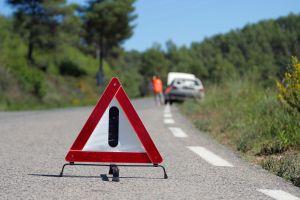 Borrowing for car repairs is becoming increasingly common if recent reports are to be believed. Research by Ferratum, a leading provider of short term loans, showed that over half (54%) of their customers were taking loans for unexpected repairs; the majority of these repairs relating to vehicles. A similar customer poll by Aviva, a UK insurance company, showed that customers in aged 35-40, i.e. those who have been driving a while, were the most worried about the cost of car repairs. So what options are open to those who cannot afford to be caught off-guard?
Courtesy/Hire Car Cover
Many people believe they have this as standard as part of their vehicle's insurance policy but, speaking as someone who has worked in the insurance game, I would suggest you check your small print. It is often the case that you will only be covered with a car for a certain period of time or not covered at all depending on the circumstances of your accident. For example, many people believe "Car Hire Cover" and a "Courtesy Car" are the same thing; they are not. "Car Hire Cover" only covers you in the event of a complete write-off and only for a restricted period of time. Your insurance company will always offer you extra coverage at a premium and, while you may not want to pay more, you may need to take their "exciting new cover" if you want complete coverage. While paying before an accident is a gamble, you may never need the service, it is one way to make sure you don't have to borrow in the event of an accident.
Credit Cards
Depending on the price of the repair, and the amount of time you are able to pay it back in, a credit card can be an ideal solution. A lot of credit cards will not charge any interest on purchases that are paid back within a month, so if it is simply a case of having enough for the repair next payday then this is the way to go. Should you need to pay back the cost of repairs over a number of months it may be worth looking for a lower interest alternative.
Homeowner Loans
Homeowner loans are loans secured against the loan receiver's property. Now, while this might seem like a lot to risk, if you can manage the loan repayments then there is no danger to your property. The main benefit of these loans is their relatively low rates of interest, usually starting at around 9.5% APR, and their flexible payment plans.
Weigh up the options and figure out which is best for you should the unexpected occur.