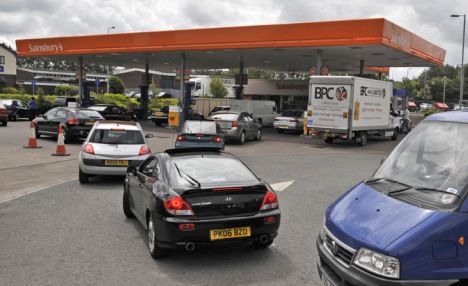 Adsa has sparked another fuel price war by slashing 3p off a litre at it's forecourts.  This round of price cuts has put Adsa's petrol and diesel prices at the lowest they have been for a over a  year.
Following suit, Sainbury's and Morrisons have also pledged to cut pump prices, hopefully sparking another fuel price war across fuel retailers.
Asda's director of petrol trading Andy Peake said: "Motorists will be pleased to know fuel is now at the lowest price in over a year. Unlike other retailers, our price cuts benefit everyone across the country, meaning that no-one filling up at Asda will be forced to pay a premium for their fuel."
The fuel price cuts have been welcomed my motorists and businesses alike but are fuel retailers going far enough?
Oil prices have fallen by 25 percent since March but retailers have only passed on an average saving of just 2 percent. Oil prices are currently at a 17 month low with motoring organisations such as the AA calling for further savings to be passed on to motorists.
AA spokesman Luke Bosdet welcomed the supermarkets' price cuts, but said others could still go further, "The petrol record was 142.48p a litre on 16 April. The difference between Asda's overall 11p drop and the 8.18p across the forecourts underlines the extent to which many other retailers and supermarkets are dragging their feet."
[ad]