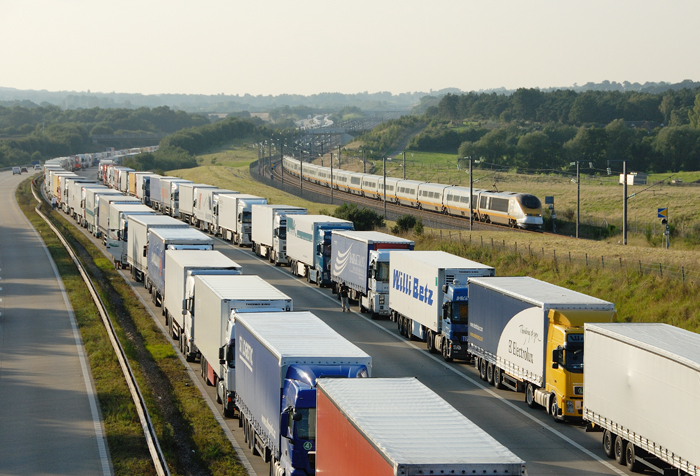 A report by the FTA "Freight Transport Association" has shown that high fuel costs remain the biggest cause for concern amongst haulage operators. The 12 months up to July 2011 have shown an astronomic 12% increase in fuel costs.
FTA's latest figures show that on average, vehicle operating costs for rigid, articulated and drawbar vehicles have risen by 5.6 per cent in the year to 1 July 2011 while haulage rates have risen by an average of just 1.8%.
These huge rises have caused misery for commercial vehicle operators and drivers across the UK, forcing many to struggle to remain in business.
Bruce Goodhart, FTA Research Analyst, commented:
"Hauliers were able to ride out the recession by reducing margins and delaying vehicle replacement.  However, they are continuing to feel the pinch with rising input costs, the high price of fuel and pressure from their customers not to increase charges.  Economic growth is currently very weak in the UK and it is likely that some hauliers may not be able to sustain their business in these circumstances."
The FTA remains a heavy weight supporter of the FairFuelUK campaign which is pressuring the government to reduce the unfair fuel duty plaguing UK businesses and motorists alike.
Read more to see the FTA's cost breakdown
Average cost movements for the 12 months to 1 July 2011 for rigid, articulated and drawbar vehicles:
Cost element/Annual % change
VED  0.0
Insurance  +2.1
Depreciation  0.0
Diesel  +12.0
Tyres  +7.3
Maintenance  +3.9
Employment cost of driver  +2.1
Overheads  +5.0
Vehicle costs  +7.7
Vehicle and driver costs  +5.7
Total vehicle operating costs  +5.6
Total vehicle operating costs excluding fuel  +2.8