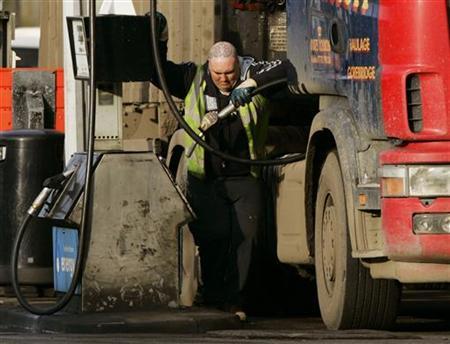 Road Haulage Association's  latest weekly fuel price survey has shown that hauliers pay on average 116.33 pence before VAT (139.60 after VAT.) for a litre of diesel fuel. The rocketing price of road diesel is a major concern to many hauliers who are finding it hard to stay afloat during the economic downturn.
Director of Policy Jack Semple said, "Diesel has never cost so much and there is nothing the industry can do about it. This is bad news for customers because haulage rates simply have to keep pace with rising costs. For a typical articulated lorry, diesel represents at least 35% of operating costs".
"Inevitably, rising transport costs push up the price of everything we buy, including food and clothing.  There is a clear message for companies buying transport – you must pay a sustainable haulage rate".
"There is also a message for the Chancellor which we will be pressing again at the Treasury next week.  The duty on diesel, already much the highest in Europe, should be reduced in the up-coming Budget; and it is inconceivable that he should go ahead with the 3.02 pence a litre increase planned for August.
The planned rise in fuel duty in January was posponed in the governments Autum statement where it was announced that the 3.02ppl fuel duty increase that was due to take  effect on 1 January 2012 will be deferred to 1 August 2012.
At this time the government are still tight lipped on weather or not the planned duty rise will be postponed again.