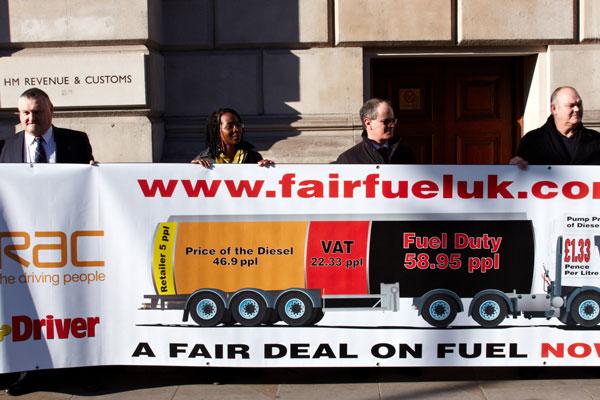 Fuel Campaigners are to meet Treasury minister Chloe Smith today to demand action over fuel prices. Millions of motorists and businesses are being crippled over soaring fuel prices that are starting to peak at over £1.50 a litre in some filling stations across the UK.
The figures show that Britain has the highest diesel prices of any country in the EU, while the price of unleaded petrol is the eighth highest.
If campaigners are unsuccessful the postponed rise in fuel tax from January this year will bite, adding 3.02ppl to a litre of fuel from August 2012.
Chancellor George Osborne has already refused to slash fuel duty in next month's Budget, saying he had already done enough to help drivers and that "the British government has run out of money".
Campaign group FairFuelUK said high levels of fuel duty meant that petrol pump prices were now around 20p a litre more expensive than the EU average.
Quentin Willson, the group's main spokesman, said: "We pay tax on our earnings so that we can buy these vital commodities, and then we pay VAT on the fuel duty. The Europe league table of fuel duty levels is one which we should not be top of. Today we will be meeting the Treasury to demonstrate that a cut in duty will help Treasury revenues, not harm them."