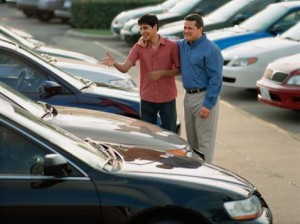 A new poll undertaken by MoneySupermarket found 50 per cent of drivers are considering switching their car to a more fuel-efficient model as fuel prices continue to rise.
A recent poll consideration to changing their car based on the fuel efficiency of their vehicle.
Rising petrol, diesel and car insurance premium costs, are taking their toll on UK drivers. Some are even considering doing without a car altogether.
[ad]
Ten per cent of people stated that car insurance premiums had a direct bearing on their choice of car. More and more drivers are now opt for cars that are cheaper to insure in an attempt to keep motoring costs down.
Kevin Mountford, head of banking at moneysupermarket.com, said £now is a good time for consumers to get savvy with their finances so they don't have to make drastic lifestyle changes such as avoiding the car".
If only people realised that Hypermiling can help increase your fuel efficiency by up to 40% without the cost of buying a new car.