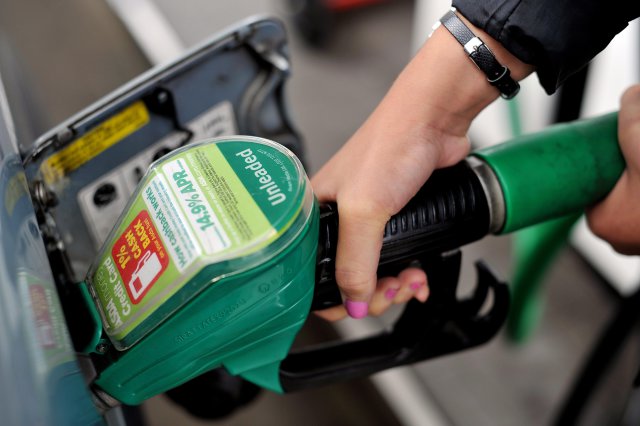 According to a press release from the RAC, fuel prices in the UK rose at their highest rate in May since their records began.
As of today, average fuel prices across the UK show unleaded retailing at 129.2p/l whilst diesel commands a whopping 132.4p/l – revealing the highest monthly increase in at least 18 years. For the average diesel car, that's over £70 to fill up from empty!
Whilst fuel prices are rocketing, we're yet to see such heights as 2012 where prices of diesel nearly topped the 150p/l mark, sending the UK into a Hypermiling frenzy.
RAC fuel spokesman Simon Williams said: "May was a hellish month for motorists. Sadly, they have been besieged by pump price rises for three months with nearly 9p a litre being added to petrol since the beginning of March.
"The rising oil price together with a weaker pound is a punitive combination for anyone that drives regularly. For many people, there is little alternative to the car for the majority of journeys they have to make so it is therefore very difficult to avoid feeling the pinch of rising pump prices.
"In the last week of May the oil price cooled a little to $76 a barrel which is slightly better news for motorists as the RAC's two-week forecast is currently showing that average prices may even reduce by a penny or so. While this isn't much, and could easily change in response to oil trading this week, it is at least a sign that the constant rise in forecourt prices may have stopped for the time being.
"Looking at the bigger picture, there is talk that OPEC – the Organization of the Petroleum Exporting Countries – may agree at its meeting on 22 June in Vienna to change its tack of restricting oil supply. The group, together with Russia, have been limiting production with a view to removing the long-term oil glut. This strategy has been successful and, as intended, caused the barrel price to rise. If a decision is taken to increase supply it may provide some much-needed relief for motorists at the pumps in the UK."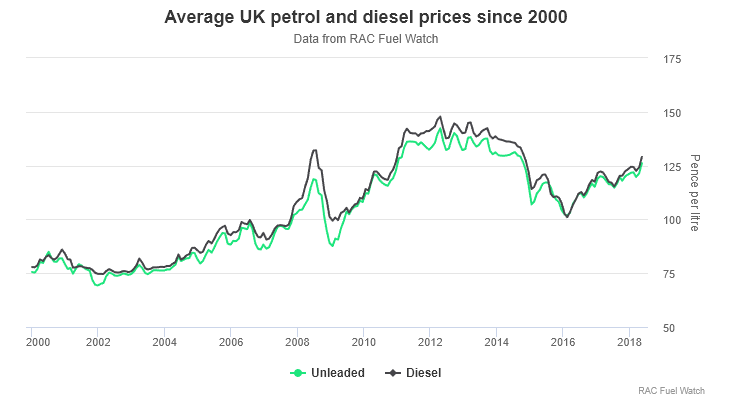 How can you keep fuel prices down?
Well, you've come to the right place! We've been at the forefront of Hypermiling and fuel saving tips and techniques since 2007. We've got the low down on how Hypermiling can save you up to 40% at the pump. Click here for our Hypermiling techniques page or see below for our top 5 fuel saving tips.
Our Top 5 Fuel saving tips
Don't drive The best Hypermilers start before they even turn the key. Can you do without your car? Can you walk, bike or take public transport? It'll save fuel and wear and tear and might just do yourself some good in the process.
Anticipate the road/traffic ahead. Anticipating the road ahead is key to fuel saving. It will allow you to minimise harsh braking and acceleration, two of the biggest factors in your fuel consumption.
Slow down! The faster you go the more drag and resistance is placed upon your trusty steed. A reduction of 20mph can increase your MPG by up to 45 percent.
Maintenance Poor car maintenance will hurt your fuel efficiency more than you would think. This includes underinflated tyres, blocked air filters and poor oil quality. All these factors combine to hurt your fuel efficiency and increase the wear and tear on your car.
Minimise weight. Not only should you keep your car clear of all that useless junk in the boot and extra car seats, consider cutting a few pounds yourself – time to get out that bike – see tip 1!
Let's hear from you!
Are you struggling with fuel prices? Do you have a hypermiling / fuel saving tip we've missed? Let us know in the comments below
Sources
Thanks to https://www.petrolprices.com for the latest fuel price information form the UK
Image – RAC