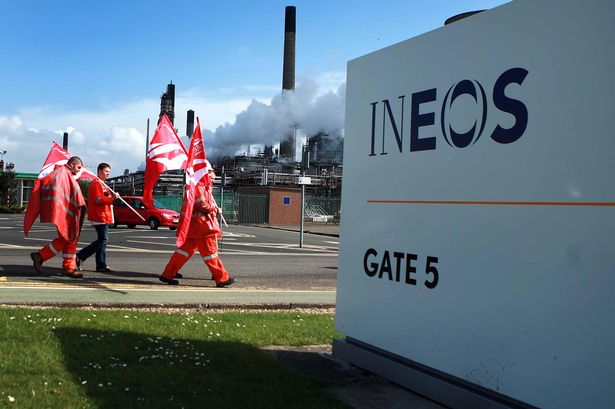 Its been a tough week for workers at the stricken Grangemouth plant. It's plant's owners, Ineos  announced earlier this week the closure of the petrochemical plant after failing to come to an agreement with the workers 'union Unite.
The announcement was not taken light heartedly by political leaders who stepped in to ensure a deal was reached to save the plant. Working closely with the union and workers, they managed to secure the future of the plant by accepting the survival plan that has been initially rejected.
The move to reopen the plant was welcomed welcomed by all parties, prompting cheers from the work force who had gathered at the plant. It was feared that the closure of the plant would not only hurt the local economy but also effect fuel supplies in the area.
Calum MacLean, Grangemouth's UK chairman launched an attack on the union's leaders, saying: "Unite risked 800 jobs and one of the UK's largest manufacturing facilities over a union official investigation before any verdict had been announced. It then advised employees to reject the change essential to the survival of Grangemouth. Today's u-turn means Grangemouth now has an excellent future".
Ineos has confirmed that the plant and oil refinery will open  "with immediate effect".