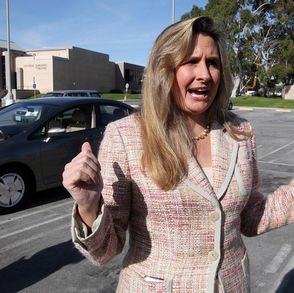 A US woman, Heather Peters who "expected" her hybrid Honda Civic to achieve the 50MPG stated by the manufacturer is taking the Japanese Auto Firm to small claims court. The Los Angeles driver who is an ex layer and state worker argued that Honda knew her car wouldn't get the 50 mpg as advertised before a judge in Torrance. She went on to claim that her vehicle's battery deteriorated over time  resulting in MPG returns of barely 30 mpg.
"The sales force said 50 miles per gallon, but they didn't say if you run your air conditioning and you remain in stop-and-go traffic, you're going to get 29 to 30 miles per gallon," she said. "If they did, I would have gotten the regular Civic."
If the case goes her way then she could be eligible for a whopping $10,000 from Honda, a small figure in American lawsuits, however with help from her website she is urging other Honda owners to the same action with the manufacturer. "If I prevail and get $10,000, they have 200,000 of these cars out there,".
From our point of view, "expecting" any type of Eco car to return huge MPG figures depends purely on the way you drive it. Sure, having a Hybrid might help you push the Hypermiling envelope but its the nut behind the wheel that will make all the difference.
We'll keep you posted when the ruling announced.