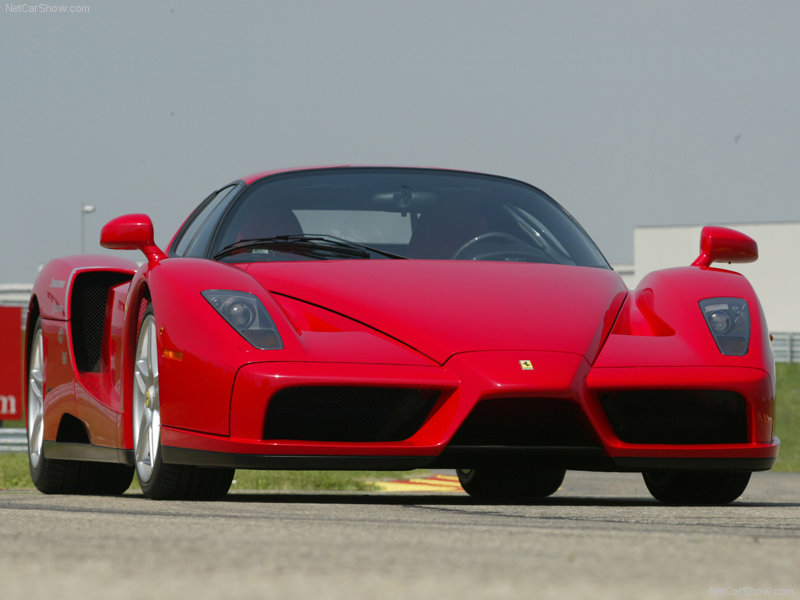 Ferrari, one of the most well-known brands when it comes to high performance, gas guzzling sports cars has recently announced that it will be joining the swelling ranks of car companies moving into the realms of hybrid vehicle manufacturing.
The Italian firm announced that it would be creating a hybrid vehicle with one of its best known ranges, the Ferrari Enzo. 
"At the end of the year, we'll also be unveiling the new Enzo, a limited series model and our first ever hybrid car." Said Ferrari's Chairman, Luca di Montezemolo.
The car, according to reports, is expected to cost well over £500,000 and will be Ferrari's most powerful car to date. With two electric motors combined with a 12-cylinder gas engine which will help cut fuel use by around 40%.
The announcement of Ferrari's move into creating hybrid, economic cars got us wondering, just how long will it be before other big brands move down the line of creating hybrid cars and how long will it be before Hybrid cars are the mainstay vehicles on our roads?
I believe this announcement marks a signal for new drivers even though new drivers will probably not be buying themselves a new Ferrari Enzo. With fuel prices soaring and people not being able to spend the money on insurance, a car and the price of fuel these days, Ferrari's switch to building a hybrid car suggests that if they can do it, a company known for its loud, low MPG and lavish cars then it's only a matter of time before more and more cars are creating with fuel consumption and the environment in mind, which will help cut costs and hopefully be a signal for drivers currently struggling to afford a car or new drivers starting out in their driving schools.
We spoke Beverly Slater Driving School in Bury a long running driving school who have been around throughout several transitional periods in driving and car manufacture and we asked them about how hybrid cars will effect new drivers:
"At the moment new drivers are finding it very difficult to buy a car, afford insurance and pay the amount of money on fuel they have to to get from A to B. Even experience drivers are struggling with these costs. We try our best to show our students at our Driving School how to drive economically but it can only save you so much, whereas Hybrid vehicles will help cut costs from the get-go and we believe more hybrid vehicles should be available at affordable prices to help new drivers get on their feet (or wheels!)"
What do you think of Ferrari's announcement and what does it mean for other companies and Hybrid cars? Will they help cut fuel consumption and help new drivers get on the road?