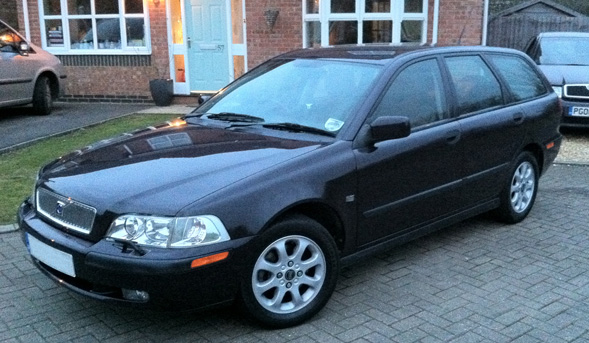 I am happy to confirm that a "new to me" Volvo v40 Estate 1.6 is now resident on the drive, together with its flat cap and box to tissues on the rear shelf.
Many people were shocked when they discovered that I had 1. opted for a Volvo and 2. Opted for a Petrol one. Many think that hypermiling is all about what MPG figure you can achieve, however its more about what you can gain.
Anyone with a brand new supermini-eco car like the Polo Blue motion or Prius can boast about near triple figure MPG returns, but that's no more that what the car is designed to do. If the same people could take a 2.5 L petrol car and achieve 40% over the manufactures MPG then I would surely take my hat off to that man… or woman. For they will be a true "Hypermiler".
My Volvo officially should return just over 36MPG according to the booklet, these days that pretty poor. Things have come a long way with engine efficiency, so I'm going to have my work cut out.
I'll be opting for a much smoother drive, helped by the underpowered, lazy, slighlty proportioned engine and also a great deal of FAS. My experiences with FAS in my old diesel 306 proved that used wisely and more importantly SAFELY it can make a huge difference in the fuel economy.
Which ever Hypermiling Techniques I use, be assured that I will wring each and every last one from the elderly Sweedish estate, like many in the UK: I simply can not afford not to!
[ad]