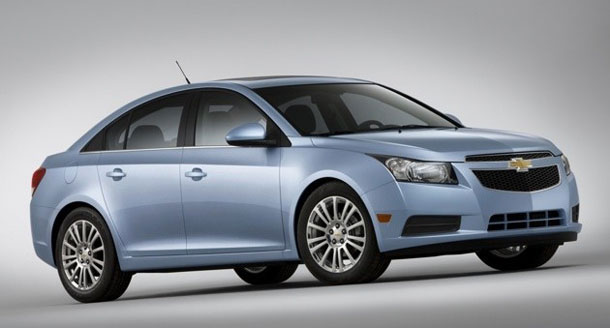 A couple of Hypermiling nuts from the "land down under" will be striving for the impossible: 2000 from a single tank in a turbo charged "compact" from Chevy?!
American cars are not known for their efficiency however the US fuel sipper claims to offer 42 (US) MPG, making it the most economical gas petrol car the states has to offer.
The car itself uses a 1.4 turbo charged 4 four banger producing a healthy 138BHP. A six speed gearbox, low rolling resistance tyres and electronically controlled air shutters to reduce drag. It's an impressive array of fuel saving goodies for a car costing less than $18,000.
The entire journey across the US will total over 9,000 miles, but the happy hypermiling couple will attempt the record tank at some point during their road trip.
The car features a 12.6 gallon tank, meaning they will need to average a staggering 158.7 MPG. It'll take some epic hypermiling and a minor miracle but at least they have set the bar high. The Taylors already hold 88 world records for their fuel saving antics, we wish them the best of luck and happy Hypermiling!
[ad]