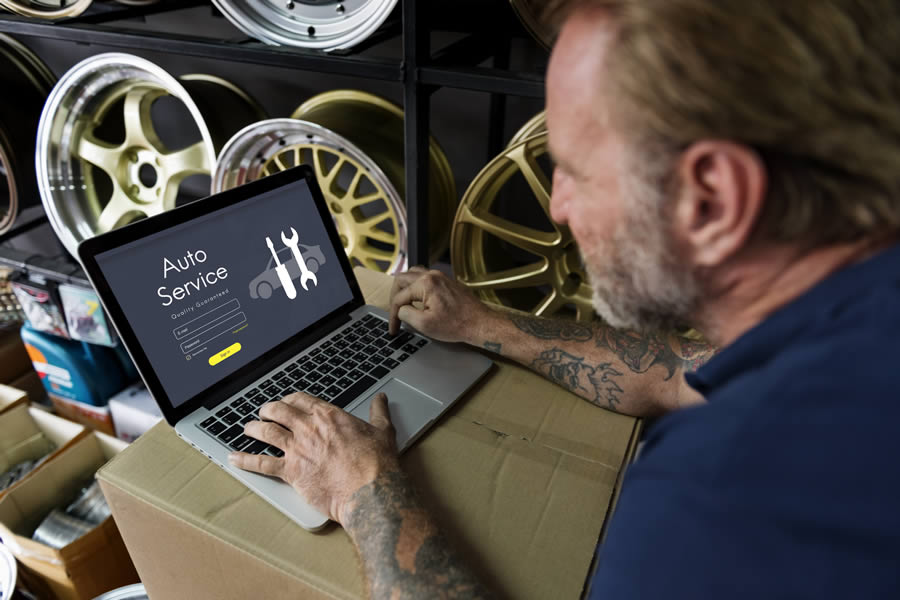 Myth 1: Spare parts available online are lower quality than the original parts
Most car vendors will stress the superiority of authorized, brand specific parts – usually available only through select suppliers. However, most of these parts are created by independent manufacturers and not the automakers themselves, they're simply stamped with their markings post-production. Identical parts are usually available on the market, sourced directly from these independent producers – allowing shrewd buyers to find a part of the same quality at a fraction of the price!
Myth 2: Spare parts purchased online don't come with a guarantee
Just like with an item purchased in a shop, parts purchased online also come with a warranty provided by the manufacturer. Most parts come with a two-year warranty, though this becomes void if parts are used/worn, such as brake pads and windscreen wipers. Here at Trodo.eu, all of our parts also come with a 30-day returns guarantee, in case of any errors made during ordering.
Myth 3: Installation of spare parts purchased online voids a cars warranty
Car warranties vary about what is and isn't covered. Some are fully comprehensive, others only cover faulty parts and labour costs. Car services, especially authorized dealer services, are interested in the additional work for replacing parts, and of course the pay involved. In the case of replacement parts, especially when they are insistent about using an automakers original parts, conflicts may arise between the client and the garage about the higher prices to be paid. International law stipulates that the customer has the right to choose their own spare parts, and that this cannot be considered a reason for the loss of a guarantee. The service can refuse to provide a warranty for this part, but they can still be held liable for the quality of the installation work.
Myth 4: Unpredictable delivery times
Some auto-parts stores focus on quick delivery times, others on providing the cheapest price. This focus can mean that sometimes delivery times are not met. However, recent efforts and the wider availability of reliable delivery companies means that delivery dates are being continuously met. Additionally, online vendors of spare parts have added the option to have spare parts delivered directly to the garage where the part is to be installed, thus saving customers precious time and money.
Myth 5: Spare parts purchased online don't come with advice
It is easier than ever to find the spare parts you require online. Online vendors use tools, which allow customers to enter either their vehicle registration, or the specific make, model and year – which will create a list of all the suitable parts available. Each part comes with a detailed description and the ability to compare prices. Additionally, advice is readily available from professional sales assistants, either via the vendors websites, by email or by phone.
Myth 6: Shopping online isn't secure
Making payments and purchasing products online is no longer unusual, in fact its become the norm! Payments can be made online swiftly and safely, however there are some key points to take note of when doing so. All of your online transactions should be made using a private computer. Computers such as those used in libraries are public, and thus insecure. Also, use a private network (such as your home network), Wi-Fi networks available in places such as cafes are not secure. However, the most important consideration when shopping online is to choose a reputable shop. Searching online for user reviews is a good way to be sure in your choice of vendor.