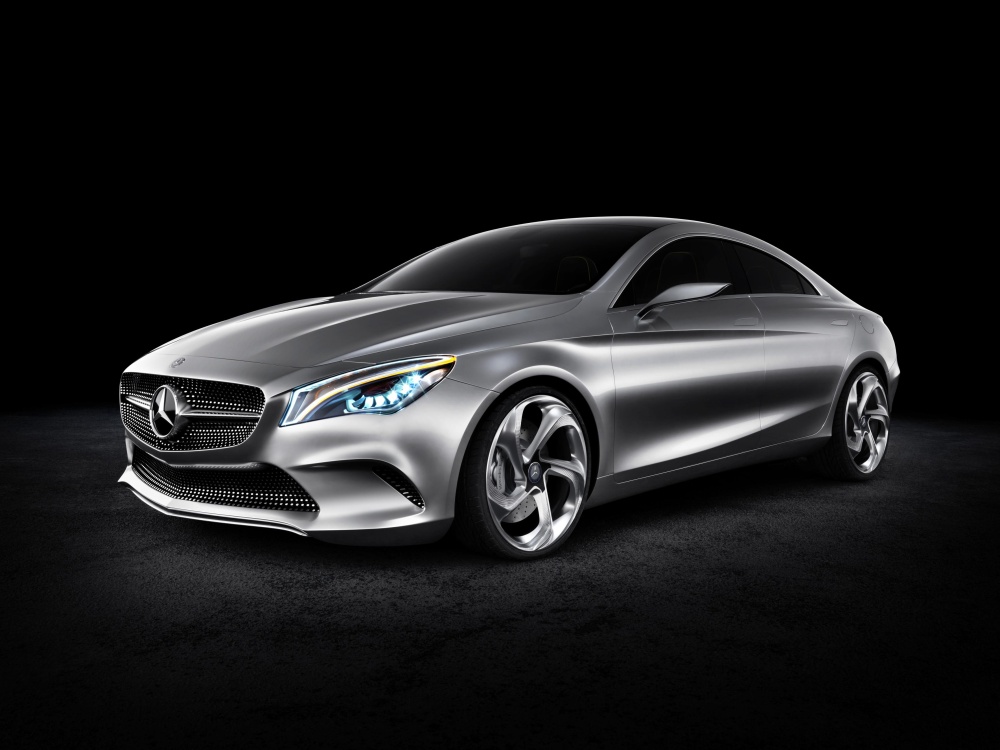 Splicing a saloon with a coupe may have seemed fanciful a decade ago, but four-door coupes are now a firmly established breed.
Mercedes-Benz pioneered the four-door coupe concept with the 2004 launch of the CLS. The car was widely derided at the time, with many expecting it to fall awkwardly between two stools, but the unusual concept quickly proved its detractors wrong. There was indeed a swathe of customers hankering for the sleek style of a coupe coupled with the accessibility of a saloon – even if no car could quite deliver both at the same time.
Other manufacturers have since followed in the CLS's tyre-tracks. In 2008, Volkswagen rolled out its CC or "Comfort Coupe", a low-roofed car based on the Passat saloon. Perhaps a bit of a rush job to fill a then promising new niche, the CC came across as a squashed and melted Passat until its 2012 facelift, which gave it a sharper and more convincing shape.
In 2009, Audi joined the party with a characteristically restrained and confident design. It added a hatchback to the mix, blurring the distinction between coupes and sporty estate cars with its A5 Sportback, followed a year later by the larger A7 Sportback. Both Audis seek to combine the practicality of five doors with coupe-like touches such as a low roofline and frameless window glass.
Mercedes itself delivered a second-generation CLS in 2011, but it has taken arch-rival BMW until 2012 to bring its first real four-door coupe to market. The 6-Series Gran Coupe is bigger and more expensive than the Benz, however, squaring up against the five-door Porsche Panamera instead.
Hatched in 2009, the big and ungainly Porsche coupe competes with yet another large, expensive and powerful four-door coupe, 2010's much more elegant Aston Martin Rapide.
Not to be outdone by faster and more expensive rivals, the CLS gained bigger engines and swollen price tags in its incarnation as an AMG Mercedes – the CLS 63 AMG currently boasts a 5.5-litre V8 developing up to 540bhp.
Meanwhile, Mercedes is also intent on seeing if its four-door recipe can be applied to coupes lower down the market, both in terms of cost and size. At the 2012 Beijing Auto Show it unveiled the Concept Style Coupe, a four-door car based on the new Mercedes A-Class hatchback.
The Concept Style Coupe is expected to reach showrooms in 2014 and be badged CLA in production form. It will measure a foot shorter than the CLS and cost from about £25,000.
At present, there are no four-door coupes of comparable size on the market. But it's highly unlikely that the CLA will have the field to itself for long, if at all. BMW may well launch a 4-Series Gran Coupe at roughly the same juncture, while VW is reportedly working on a five-door coupe variant of the seventh-generation Golf.
 Just eight years after the CLS started the ball rolling, buyers are already spoiled for choice if they want a four-door coupe. The range of options seems sure to get wider still.