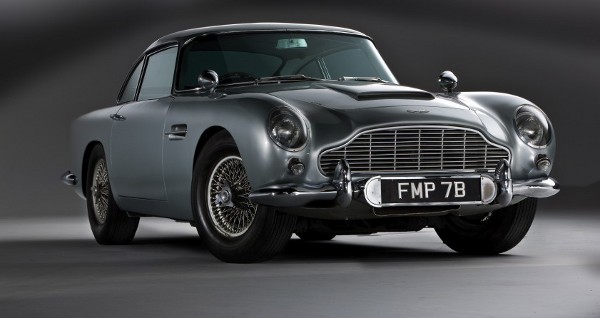 James Bond's cars have been almost as important as the spy himself in most of the 007 movies, and in most of them they are far from standard models. Fitted out with numerous gadgets from chariot type wheel bayonets through to ejector seats, machine guns and rockets they have been real fighting machines. The legendary Bond car is the Aston Martin DB5, and that is the one we will look at here is the 1964 model that Bond drove Goldfinger, Thunderball and Skyfall. James Bond movies are always linked with hazard, risk and danger; also they are placed around casinos and gambling. If you would like to give it a go, visit www.gamingclub.com/au/online-roulette to have it a go! In other films he drove other models for instance a DBS in Casino Royale and a Vanquish in Die Another Day.
The DB5 in Skyfall has the same registration plate as the one in Goldfinger, which for James Bond films is surprisingly good continuity. The plate is BMT 214A though it is not the same car; the original one was sold for nearly £3 million and a replacement model had to be found for Skyfall. Although Bond drove a similar DB5 in GoldenEye its registration plate was BMT 216A.
Essentially the DB5 is a two door GT Coupe with a 4 litre aluminium engine which is normally aspirated with triple SU carburettors giving the car 282 bhp and a top speed of 145 mph. The 0 to 62 mph acceleration is around 8.0 seconds. The car's body is contracted from magnesium-alloy and the cabin trim is leather. The gearbox is a four speed manual equipped with overdrive. For its era this was impressive performance, but by today's standards is far from spectacular.
The car's extra features for Goldfinger included machine guns, a passenger ejector seat, smoke screens, oil dispensers, and radar; in Thunderball a rear facing water cannon was added. These would add more than a little extra to its base price, but if you want to drive one without the Bond extras you can buy a clean 1964 Aston Martin DB5 for a little under £450,000; not a large sum for what is almost certainly the most iconic car ever made.
[ad]