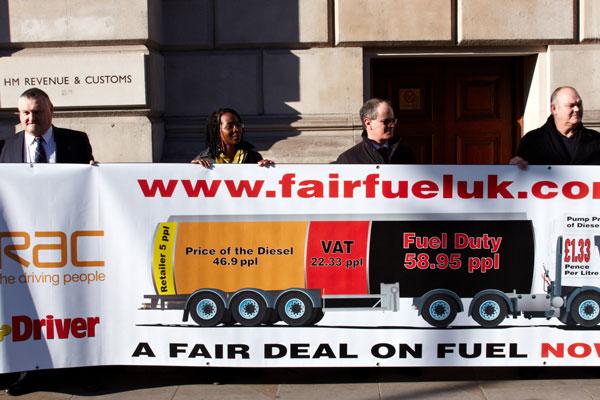 The campaign group FairFuel UK is continuing to put pressure on the UK Government over fuel prices. With the backing of motoring journalist Quentin Wilson the group last week rallied Westminster to help force oil companies to pass the falling oil price savings to motorists.
A statement from the group said that "Oil prices have fallen, but what we pay at the pump for petrol and diesel remains far too high".
In the run up to the last UK budget the group was successful in pressuring the government to drop the planned 5p a litre rise in fuel duty. They hope that the continuation of pressure will make the government act against fuel companies and help hard hit motorists and businesses struggling with record fuel prices.
Crude oil prices have been trading at a two-month low of less than $100 per barrel. Analysts suggest that many factors including the strengthening US dollar have been factors this reduction.