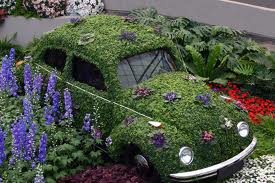 It is no secret that fuel prices are spiralling out of control thanks to a decline in oil supplies, greed and taxes. At the same time, the basic cost of car insurance has also risen by 40% according to the AA. The root cause of this is believed to be the increased number of fraudulent claims being made by motorists who have been encouraged by 'no win, no fee' television advertisements.
The average driver is now paying £791 for insurance each year, with this figure expected to rise even further in the coming years. With a number of insurance companies now offering discounts to owners of environmental vehicles, along with the obvious fuel cost savings, is now the right time to go green?
Continue reading for more on Fuel & Insurance Savings
Fuel Savings
The average driver doing 12,000 miles per year in a Ford Focus will pay about £1,800 for fuel every single year. This annual expense will get even bigger in the coming years with the Oil Depletion Analysis Centre believing that oil production will reach its peak before going into decline at some point this year.
Conversely the new Nissan Leaf, which is the Japanese manufacturers first all electric vehicle, will cost just 1.4 pence per mile to recharge. The average driver will therefore only spend £168 per year to do the same amount of mileage, which equates to an annual saving of over £1,600.
A less radical alternative is to opt for a hybrid vehicle such as the Volkswagen Polo Bluemotion, which has an average fuel consumption of 74.3 mpg (miles per gallon), which compares with the Fiesta's average of just 50mpg. This figure is slightly misleading as the Polo has a diesel engine, however despite this the annual running cost for the average driver with this vehicle will still be just £1041.85 which is an average saving of £800 every year compared to the running costs involved with the Focus.
Insurance Savings
Research suggests that the majority of car insurance companies will offer 5% discounts to owners of environmental vehicles such as the Leaf or the Polo Bluemotion. A male driver in his early twenties could therefore make a saving of over £100 every year through owning an environmental vehicle. This isn't quite as significant as the fuel cost savings, but is still enough to be able to buy yourself an Amazon Kindle device or even an Xbox Kinect once the road tax savings are added on.
However, don't be fooled into thinking that there are savings to be made through all insurers who encourage a green lifestyle. There are a number of 'eco-friendly' insurance companies out there who offer premiums which can be as much as 146% more expensive than conventional insurer's offers. The basic reason for this is that the additional expense usually goes towards environmental activities such as carbon offsetting which the average motorist generally has no interest in.
The choice of car
The potential saving from fuel, insurance and tax available through owning the Nissan Leaf is therefore up to £2,000 every year, but does this justify the additional expense? A brand new Ford Focus costs at least £16,000 in its basic configuration. Meanwhile a Nissan Leaf will cost at least £25,990 which is almost £10,000 extra. Although fuel and insurance prices will go up in the coming years, if they were to remain at their current levels it would take five years to recover the additional expense of paying for a car which is far less practical given that it is limited to a range of 100 miles between recharges.
A more practical solution would be the Volkswagen Polo Bluemotion which is available from £14,860. This is not only cheaper than the Focus but would also bring running cost savings of over £1,100 per year if prices remained at their current levels. This potential saving will also increase in the coming years if fuel and insurance prices rise as has been projected.
Is it the right time?
The country simply isn't ready to adopt the Leaf due to the lack of recharging outlets around the country and high initial purchase cost. However, adoption of the Polo Bluemotion would not only be cheaper for most motorists in terms of the initial purchase, but would also bring annual running cost savings of over £1,000.
If you are struggling to cope with the rising cost of fuel and insurance, adopting the Volkswagen Polo Bluemotion might be the answer to your prayers and an effective stop gap measure before we are all ready for electric vehicles.