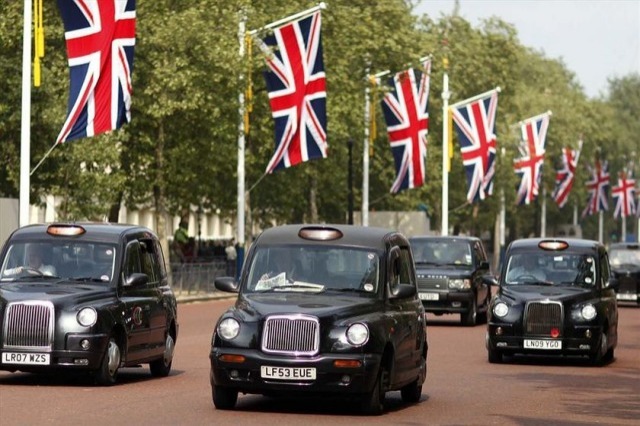 According to a self promotional press release from DPF cleaning firm DPF Clean Team, a regularly maintained DPF filter could help London's  taxi operators meet strict emissions regulations.
Their claim is in response to the problems that arose last year when Boris Johnson ordered the scrapping of 3,000 older taxis on "pollution grounds". They state that fitting DPFs to the aging taxi fleet would have prevented the cull, when combined with further modifications such as altering the exhaust gas recirculation system (EGR Valve) and engine re-calibration.
DPF Clean Team managing director Cameron Bryce said, "Taxis spend most of the time doing short journeys, which can lead to higher levels of deposit build-up in the DPF and may cause DPF regeneration to be unsuccessful. For a DPF to be successful in reducing diesel emissions, it needs to be driven at a road speed higher than 40 mph over a longer journey. Regular cleaning of the DPFs would have kept them performing at an optimum level and could have kept 3,000 taxis on the road last year."
By 2018 all new taxis will have to be zero emission capable
The Mayor of London, Boris Johnson has already retired over 3,000 of the oldest and most polluting taxis. Londons scheme of scrapping taxis based on age (Euro5 – not pollution grounds ) is only the first step in cleaning up the capital's poor air quality. By 2018 all new taxis will have to be zero emission capable, with most being powered by petrol hybrid systems similar to that seen in London's ultra low emissions bus fleet.
Mr Johnson said, "The London taxi is iconic in so many ways – not least in terms of its eye-catching looks and the way it is piloted by wily experts who know the capital like the back of their hand. To date its one Achilles' heel, particularly of older models, has been the pollution generated by chugging diesel engines. As part of my mission to improve our air quality and drive innovation, I'm making a firm pledge to Londoners that from 2018 all taxis presented for licensing should be zero-emission capable."
While DPFs are vital to helping reduce emissions of the aging taxi fleet, even the idea fitting out the entire range of aging taxis with these expensive and problematic filters is utterly ridiculous considering the new regulations coming into effect by 2018. When combined with the proposed Ultra Low Emission Zone (ULEZ) to be introduced by 2020 we can already foresee an unwelcome future for diesel cars in our capital very soon.
The Mayor's tough stance on London's Air Quality isn't set to slow down, we expect Mr Johnson to be hot on the heels on Paris's plans to ban diesel cars from the French capital by 2020 due to concerns about how much pollution they emit. Lets face it, the diesel car's days are numbered.
Click to read more about the London Ultra Low Emission Zone and here to read more about DPF Cleaning