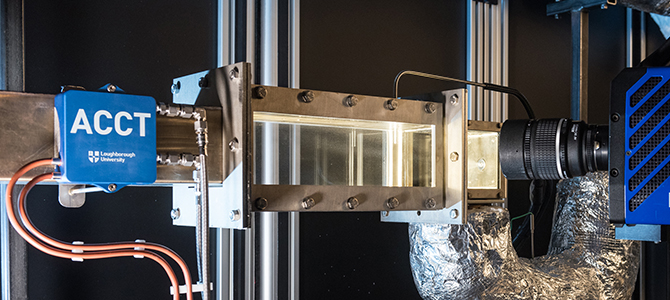 A UK university has developed an emissions control system which could all but eliminate harmful diesel emissions.
The "ACCT" system being developed by researchers at the Loughborough University dramatically lowers NOx output, improves engine and fuel efficiency and helps reduce CO2 and particulate matter emissions. The"ACCT" system or ammonia creation and conversion technology uses waste heat to convert a small volume of AdBlueTM into a new solution that produces the required ammonia even at low temperatures. It's claimed that the new technology will effectively integrate with existing reduction systems, requiring minimal re-design.
The team led by Graham Hargrave, professor of optical diagnostics, and Jonathan Wilson, research associate — has been working on exhaust missions for many years but achieved its breakthrough in the past two. It's already been recognised with top accolades including winning the Technological Innovation of the Year in the Times Higher Education (THE) Awards.
[ad]
With diesel sales plummeting and restrictions on diesel cars in major cities, confidence in diesel cars and technology is at an all time low. This system has been heralded as the savour of diesel in the light of the recent demonisation of diesel cars. With sales of diesel cars falling for the 11th month running it would only be a matter of time before manufacturers withdraw their diesel offerings going forward.
The team behind the system are actively seeking partners to help bring the technology to the market in what could be the light at the end of the tunnel for diesel engines.
You can read more about the technology on the Loughborough University Website – ACCT NOx emission reduction system