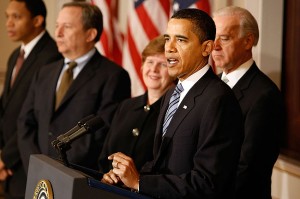 Like the UK, the US is under great pressure to slash billions from the US budget by. The Obama administration has confirmed that they will soon end funding for the U.S. Environmental Protection Agency's clean-diesel grants and the Energy Department's hydrogen fuel-cell program. Electric car and transportation, will get a well needed boost from the administration and will benefit in kind with a $7,500 tax credit (much like the UK's Electric Car Grant)
The proposed US 2012 budget also plans to steer funds away from traditional energy company tax breaks into funding to help reach the goal of one million plug-in cars by 2015 in coordination with the effort to double the amount of energy generated from "clean" sources by 2035.
The Fuel Cell and Hydrogen Energy Association is not happy with the move and has already issued a statement asking Congress to reopen the cash sluice gate. Last year's fuel cell spending allotment at the Energy Department was $49 million.
The decision to axe the clean-diesel program might be seen as more controversial since its effects were more short-term. That effort saw older diesel buses, trucks and construction vehicles retro-fitted to clean up their emissions. It had $80 million budgeted last year and had just been authorized to receive an additional $500 million over the next five years.
Thanks and Source Autoblog