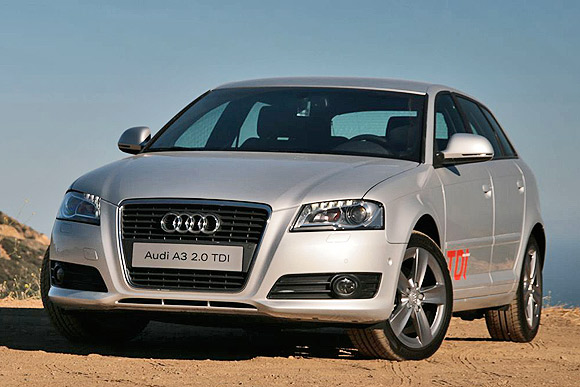 The UK's Advertising Standards Authority (ASA) has ordered Audi-maker Volkswagen change the way they advertise fuel consumption figures to show that MPG figures might not match the results of "real" driving by its customers.
The damning slap down of the VW group's advertising comes hot on the heels of what Audi call "the most fuel efficient Audi ever". The A3 TDI is claimed to return 68.9MPG putting it alongside some of the most fuel efficient cars available in the UK.
VW has strongly defended its corner stating that the figures are in line with EU regulations.
UPHELD
The ASA said: "For that reason we considered that VW should have qualified the figure to make clear to readers that it was based on an EU test for comparative purposes and may not reflect real driving results. Because they had not done so we concluded that the claim breached the code."
VW has been told to make sure that customers are aware that official figures should be used as a guide and may not reflect the actual fuel consumption achievable in "real world" driving conditions.
This isn't the first time manufacturers have been under the spotlight for their hyping of MPG figures. The growing frustration with these often bloated results have prompted services such as WhatCar's True MPG. The figures listed on the True MPG site are collated using real life driving conditions which have shown to vary wildly against the manufacturers claims.