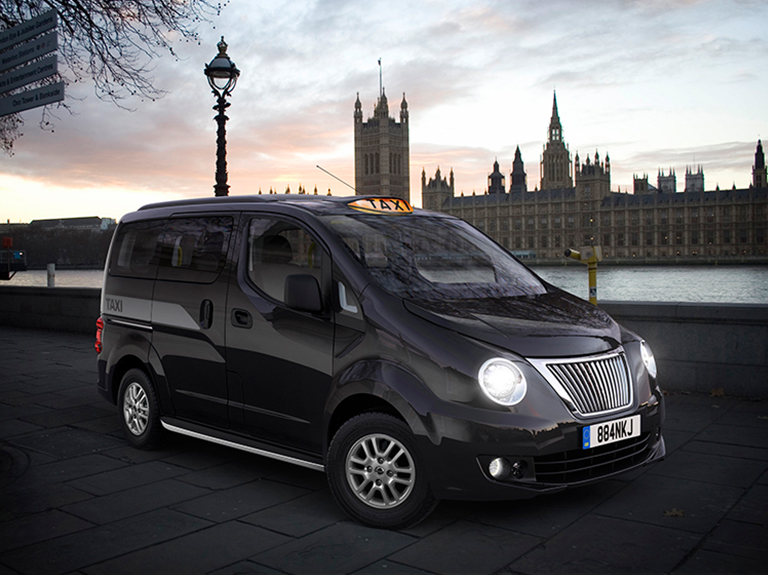 London continues to be at the forefront of vehicle emission restricts, causing headaches for the likes of Nissan who may have to shelve their London black cab project.
The proposed Ultra Low Emission Zone will put in place strict restrictions and hefty penalties to vehicles that do not meet the regulations.  If proposals get the go ahead the cab in it's present form would not be able to meet the strict emissions restrictions put in place.
The London mayor, Boris Johnson, has made no attempt to hide is desire to make every London taxi emissions-free by 2018 in order to help curb the poor air quality plaguing city dwellers. Boris has also set his sights on diesel cars within the capital with his proposal to charge owners of older diesel cars up to £20 every time they drive into the city.
Managing Director of Nissan Motor GB, James Wright and confirmed that Nissan has "suspended the project until the regulation of the market has been decided".
The NV200 taxi, which the project is based on is already in service in cities such as New York and Barcelona, but a raft of styling and engineering changes were made to keep the vehicle in line with the iconic black cab tradition. It's drive comes from a 1.6-litre petrol engine, mated to a CVT gearbox. Nissan claim fuel efficiency of "around" 38mpg and CO2 emissions of 179g/km. This is  considerably better than the stated 32mpg and 233g/km of the current 2.5-litre diesel TX4 London taxi. Emissions of NOx and other harmful particulates are also much improved for the Nissan cab.
Read more about the London Ultra Low Emission Zone on the Transport for London Website
[ad]