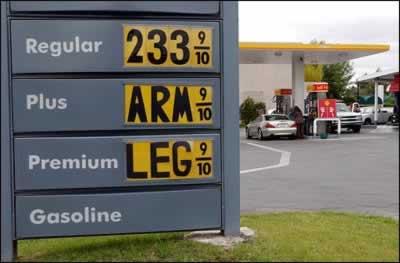 A report by the "very nice men" at the AA has confirmed that UK motorists are still being ripped off at the pumps even as oil prices begin to slide.
A 'flash crash' in the oil market in early May took at least $10 off the cost of a barrel and could potentially reduce the pump price of petrol by 4p a litre. Since then, a supermarket price war has helped knock half a penny of a litre off petrol. However, rapid price rises in late April still leave petrol car owners worse off than in mid April.
Fuel protests and public anger of fuel prices have been unsuccessful in persuading the government to step in and help UK motorists with prices still rising weekly.
The UK average for unleaded stands at 136.61p p/l while diesel is 140.94p.