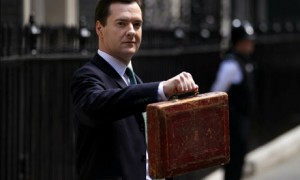 Speaking to House of Commons today, George Osborne confirmed that Fuel Duty will be frozen CUT by 1p a litre as of 6PM tonight.
The fuel prices escalator had been set to add another 5p on a litre of fuel at the beginning of April, this has been officially scrapped.
In sweeping changes to UK tax and duty the Chancellor also announced the introduction of the mythical fair fuel stabiliser. This should help protect UK motorists from the volatile fuel price surges that have been causing such upset.
These measures are firmly aimed at helping UK motorists already suffering as inflation and food prices take hold.
Mr Osborne's further announcements included £100 million to help councils repair our "pot holed" and ruined roads.
The fuel duty cut came as quite a surprise and even surpassed Labours request for fuel duty to be frozen. All we ask is… what took you so long?