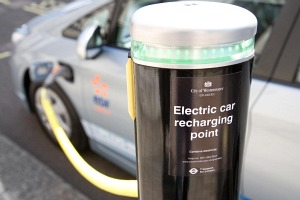 Despite generous grants by the UK Government, sales of electric cars (EVs) have stalled. Figures released by the Department for Transport show that only 215 electric vehicle (EV) grants were issued in the last three months, fewer than half the 465 issued in the previous quarter.
The figures, obtained by the research charity the RAC Foundation show that only 2,500 electronic vehicles are "live" on UK roads. This figure falls well short of the government's target of 1.7 million EVs on our roads by the end of the decade.
The director of the RAC Foundation Stephen Glaister, suggests that development should not be concentrated on EVs alone. He suggests that further development of Hybrid cars should be encouraged. A Hybrid car features both electric and ICE (Internal combustion engines) that decrease emissions substantially without the limited range of EVs, making them an ideal family car.
The government is urging more homes and businesses to install EV charging points as it tries to encourage EV ownership to help meet UK emissions targets.
[ad]