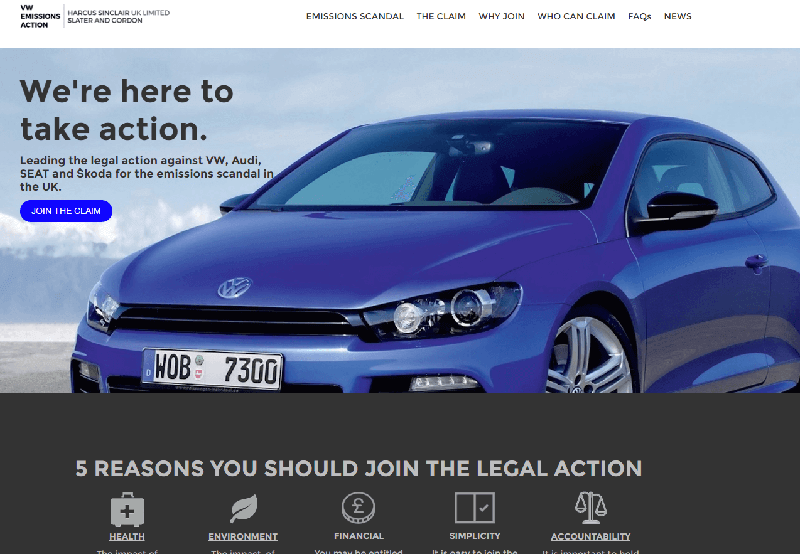 The VW "dieselgate" scandal isn't going anywhere. UK motorists are yet to me compensated for their vehicles effected but thanks to the efforts by UK law firm Harcus Sinclair, that's all about to change.
Harcus Sinclair are leading a claim on behalf of a group of affected car owners (individuals and businesses). The case is in response to the confirmed use of the defeat device and the impact that it has had on Volkswagen diesel car owners (not forgetting Audi, SEAT or Škoda).
Motorists over in the US have already settled with the stricken manufacture to the tune of over $10m with an additional $4.7m going to programs that help offset all those excess emissions they "misled" motorists about.
Why?
According to Harcus,"If you have an affected vehicle, the likelihood is that you overpaid for it and you may be entitled to financial compensation. In addition, the resale value of your vehicle may also be affected." That seems like reason enough to join the claim for compensation, so to help you out we've put together a little guide.
Can I claim?
If your car is manufactured by Volkswagen, Audi, SEAT or Škoda and it is:
a 1.2, 1.6, or 2.0 litre diesel vehicle
made between 2009 and 2015, and
you purchased, leased or acquired it (new or second hand) before 1st of January 2016
You may be eligible to take legal action.
[ad]
How much can I claim?
At present the lawsuit is going after VW for the tune of £30m or £3,000 per car. This figure is an approximate figure but consider that in the US owners received between $5,000 and $10,000 (£4,000 and £8,000) depending on the age of their vehicle.
If successful this could see VW faced with a £1.2bn bill in compensation alone for the 1.2m vehicles effected. This figure does not including the cost of the work carried out so far to "fix" the issue.
I've had the emissions "fix", can I claim?
Yes! Harcus Sinclair have confirmed that you can be part of the Group Action against VW regardless of whether you have had for have not had your affected vehicle 'fixed' by your main dealer. According to their website, " You will still have overpaid for your vehicle at the point of purchase and have been should be compensated accordingly."
How to join the claim
For more information on the claim and to sign up then visit the http://www.vwemissionsaction.com/ website. We also strongly suggest that you read the FAQ on their website.
Should I go it alone and take legal action without Harcus Sinclair?
We've recently been asked this question by a reader directly effected by the recall and also EGR failure – more on that here. He questioned weather he should wait to see the outcome of the claim and if needed follow it up with a claim of his own. We accept at this could help you receive more of you settlement – if you win (Harcus Sinclair will take 30%) however you may not have the expertise, evidence and financial backing that Harcus will most certainly have to pull off such a large scale claim.
We couldn't and shouldn't advise you however strongly suggest you do your homework either way.
When will I know more?
Harcus Sinclair's application for group litigation will be heard in the high court on 30 January. We'll of course be covering the developments as they happen.
Have you been affected?
If you're reading this article then its likely that you've been effected by the "dieselgate" emmssions cheating device. We'd love to hear your experience and thoughts on this. Please leave a comment below.
You might also find the following articles helpful