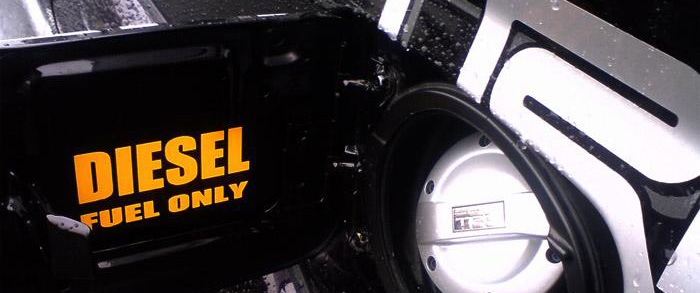 For about a year Hypermiler.co.uk has seen as much traffic looking for advice on DPF filters as we have for fuel saving tips. These troublesome filters have seen many loyal diesel owners switching to petrol powered cars after some shockingly hefty bills.
The most common question we seem to be asked is which modern diesel cars are most susceptible to DPF blockages and failures.
Unfortunately for us, there's no clear cut answer but see below a list of cars have most commonly popped up in both comments on our website and via our twitter account.
Nissan Qashqai and X-Trail 2006 – current models
Audi A3, A4 & A6 – 2006 to 2012
Skoda Octavia & other models 2004 – 2013
VW – 2006 – 20012
BMW 3 & 5 Series 2004 – 2012
With DPF filters not covered by warranty and with no way of instantly telling a car DPF history so very much buyer beware. If you are concerned about this it might be worth discussing with your sales man to see if you can have the DPF specifically covered for a short period after you collect your new vehicle.
The biggest piece of advice we can give is that you need to choose carefully when choosing a new car. The headline MPG figures and cheap tax can make a very convincing argument in their own right. Do your homework and make sure a diesel car is the right for you. Also remember to check out our DPF cleaning page and DPF FAQ page it might help save you a fortune in repairs and DPF regenerations.
It's also worth having your EGR valve checked. Faulty or failed units can cause excess diesel particulates to be produced, thus causing the DPF filter to block quicker. This seems to effect older cars much more due to residue and carbon build up around the valve an EGR housing. Make sure you check out our EGR valve FAQ page for more information.
Government U Turn over diesels
With the government's recent U Turn over diesel cars in the centre of London the heyday of diesel cars could soon be at an end. Unless manufacturers have a trick up their sleeves we suspect that diesel cars will soon loose the financial benefits for both road tax and other emission based penalties.
Older cars without DPF filters?
If the horror stories aren't enough to scare you away from diesel car ownership then why not choose an older oil burner that isn't fitted with a DPF.  Exhaust emissions standards for cars effectively required fitment of a DPF in the exhaust of diesel cars in 2009 when the 'Euro 5' standard came into force. Many cars before this time already had one fitted in anticipation of this requirement so it's well worth doing your homework and check before you sign on the dotted line.
DPF Cleaners At Amazon

Vehicle Specific DPF information
We're currently putting together FAQ on make and model specific DPF regeneration. See below for our current articles to help you with your DPF regeneration. If you would like to contribute to the greater good then please get in touch.
You might also find the following DPF pages helpful
---
We'd love to hear from you if you've had both good and bad experiences with diesel particulate filters so please leave a comment below or get in touch using our contact form.
** 2016 Update ** – its great to see all the comments flooding in. We're trying to update the page with as much information as possible and also start adding more vehicle specific DPF information. If you think you can contribute to this in any way then then please get in touch.
[ad]