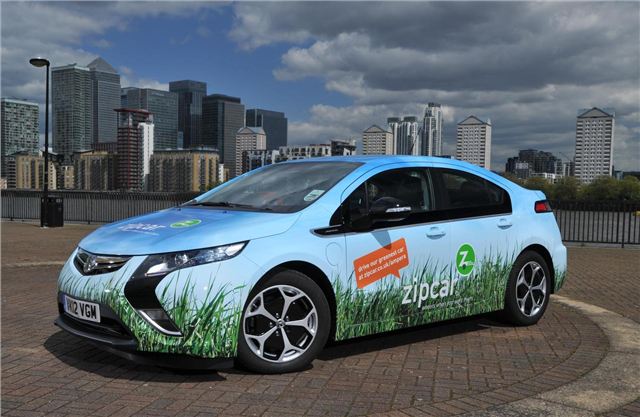 According to the Office of Low Emission Vehicles, the number UK motorists who's new car qualified for the plug-in car grant  rose in the first half of this year.
Official figures show that 814 vehicles qualified for the grant in the first half of 2012 compared to only 680 for the same period of 2011. They also show a massive improvement over the measly 212 claims made in the last half of 2011. As of 30 June 2012, 1706 claims have been made through the Plug-in Car Grant scheme.
Greater choice and new technologies such as the Vauxhall Ampera's range extending petrol generator have helped tempt motorists that may have been put off by what many call "range anxiety". For example the Ampera's range in EV mode is only 50miles, however with its 1.4 petrol "generator" it is capable of an additional 300 miles. These new range increasing features have meant that many new EVs are now a viable option for those who travel great commuter distances or fo not have charge stations in their area.
Under the Office for Low Emission Vehicles' program, plug-in car buyers are eligible for a grant worth 5,000 pounds against the purchase price of a qualifying vehicle.
At present the vehicles that qualify for the grant include the Nissan Leaf, Vauxhall Ampera and the Smart For Two Electric Drive . Check out the Department of Transport Plug-in Car Grant page HERE for further details and a full listing of cars available in the scheme.