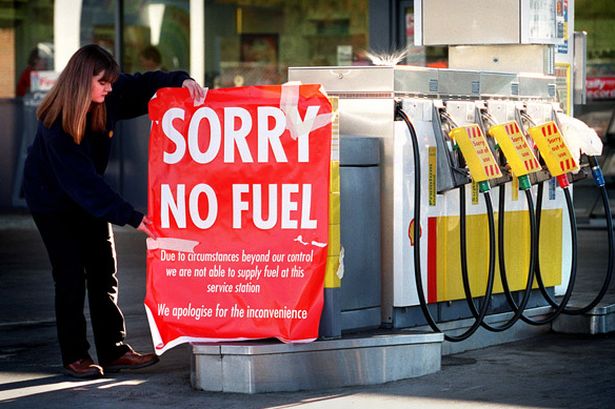 Motorists around the UK have started to panic buy fuel yesterday as the boys at number 10 warned to prepare for fuel shortages in the wake of industrial action by tanker drivers.
The strike is expected to start in around ten days has been timed to cause maximum disruption to motorists over the Easter holidays.
Officials have urged drivers not to hoard petrol, but said they should take 'prudent' steps to ensure they have a full tank over the next week or so. Motoring groups have not echo'ed the governments stance and have urged motorists not to change their fuel buying habits in the run up to the strikes.
Fuel tanker drivers are expected to strike for four days at a time, then work for two days, then strike again. Government officials have already been preparing contingency plans, this could include drafting in foreign hauliers and enlisting members of the Armed Forces. Around 80 highly qualified RAF drivers are expected to start training with haulage firms today.
Energy Secretary Ed Davey said that the Government had"'well-developed contingency plans" for the first major tanker driver strike since 2000 but admitted they "can't reduce the total impact, which could be very damaging" and "threaten economic recovery". 
[ad]