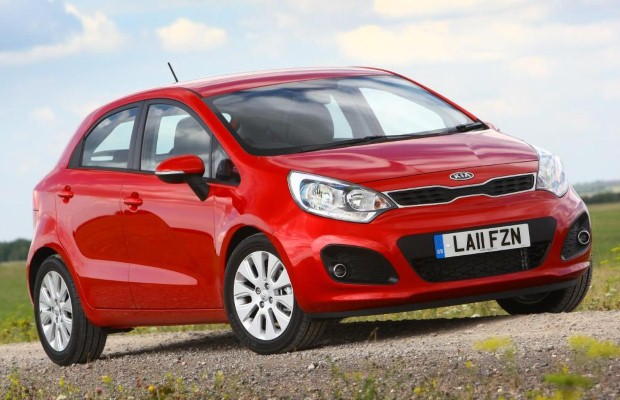 It wasn't that long ago that people looked down their noses at Korea's finest automobile manufacturer.  Since a complete design overhaul, many people have started to take notice, including Top Gear who are currently using the Kia Cee'd as their reasonably priced car. Even I was taken back by the presence of the new Kia Sportage.
With styling aside Kia have played a most bold and clever move of introducing the Kia Rio CDi. Sporting a 74bhp 1100cc derv power plant, the Rio has ripped the UK's MPG crown from the Smart Fortwo CDi by achieving an epic 88 MPG. It leaves behind the Smart, Skoda and even the Polo bluemotion in its eco "wake".
The Rio joins the rest of the ultra low MPG cars with some clever "EcoDynamics" tech. Low rolling resistance tyres, Intelligent Stop & Go engine technology, a drag friendly front grille and shift indicator help the Rio achieve its amazing efficiency while producing only 85g of Co2 per kilometer.
As with most cars in the MPG race, the super mini qualifies for free road tax and is congestion charge exempt in our fair capital.
The Rio his dealers next week, hit us up if you are one of the lucky owners – we would love to hear how much it returns in the "real world".
[ad]