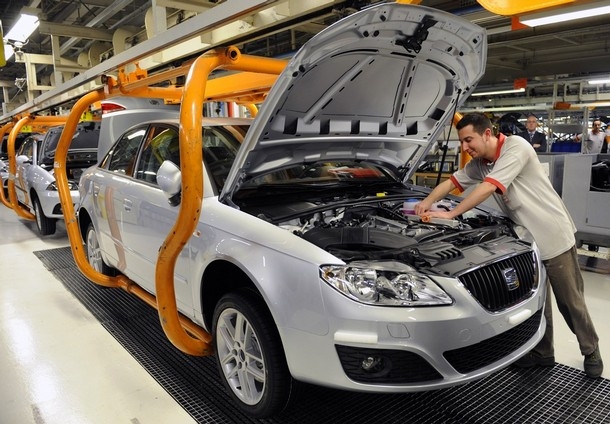 News published by The Society of Motor Manufacturers and Traders (SMMT) has revealed that the booming UK car industry has increased its turnover by an impressive 12 percent. Car exports are at record levels with increased investment across the industry.
Forecasts suggest that UK automotive is on course to hit all-time record manufacturing levels by 2015, while manufacturing plants continue to make considerable progress in reducing their environmental impact.
"Automotive is continuing to lead the country's economic recovery, increasing manufacturing output, delivering record turnover and exporting a greater proportion of cars than ever before, all while reducing our environmental footprint. In a tough economic climate, the automotive sector has continued to perform above expectations, demonstrating the significant role it has to play in a re-balanced economy," said SMMT Chief Executive, Paul Everitt.
"Our industry is at the forefront of the drive to a low carbon economy attracting investment in the research, development and manufacture of low and ultra-low carbon technologies, creating new jobs and growth opportunities throughout the supply chain and introducing attractive products that are reducing transport emissions as well," he continued.
The bright news for the UK car industry comes as the SMMT also reveals that cash strapped motorists are keeping their cars longer as the recession continues to bite. Their report shows that average car is now 7.44 years old, that's up two months on a year ago.  
[ad]
Their figures suggest that a new car is on average 20 percent more fuel efficient than one 7 years old, however opting for a new car should not be assumed to be an instant money saver. With costs such as depreciation, servicing and finance,  one should be careful to do the sums before jumping into a brand new car. Especially when the UK has one of the cheapest second hand car markets in Europe.
The number of tax-free cars (cars emitting under 100g/km CO2) on the road double since last year to more than 120,000 vehicles. This is testament to the UK motorists keen uptake on the hyper efficient offerings from manufactures.