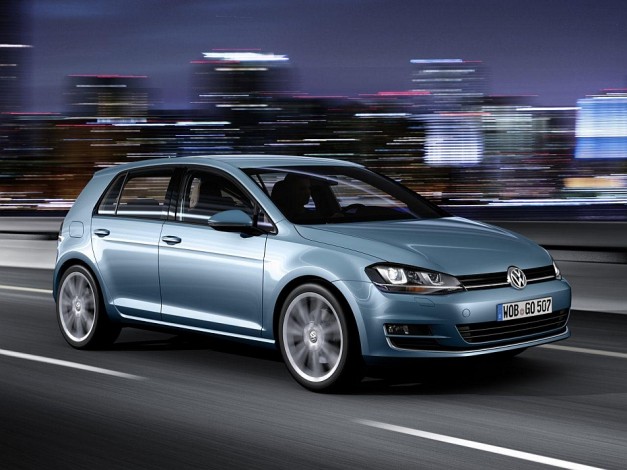 Volkswagen have unveiled the all new MK7 Golf  upon the world prior to the Paris Motor Show later this month.  The have been busy making some major improvements to its popular family hatchback with its super efficient BlueMotion model stealing the limelight.
The Golf BlueMotion model is claimed to return an epic 88.3mpg while emitting just 85g/km of Co2, that's 4g/km less than a new Toyota Prius! It will be powered by a 103BHP, 1.6 Litre transverse diesel engine driving the front wheels. Even though the 2013 model is slightly larger than the Mk6 model it replaces, VW have managed to shave off an impressive 100kg of its kerb weight and offer a higher standard level of equipment in the mix. Improved aerodynamics have managed to knock an impressive 10 percent from the Golf's drag drag co-efficient, helping boost efficiency further. With emissions lower than 100g/km the Bluemotion will qualify for free road duty and free travel in the congestion zone in our fair capital.
Martin Winterkorn, VW's chairman has officially confirmed that the new generation Golf is significantly lighter than the  model it replace "We have reversed the upward spiral in weight, but it is safer, more comfortable and more spacious," he said.
The new  MK7 VW Golf will go on sale from October, with the first UK deliveries expected in January 2013. We look forward to trying it for ourselves soon.
[ad]