The public outcry over failed EGR valves post the VW emissions fix continues to dominate our web traffic. We're hearing from an increasing number of concerned owners who are raising questions over the lifespan of other mechanical components, namely their DPF (Diesel Participate filters).
We've covered this problematic and costly filter at length, so lets see how you'll be affected post the emissions "fix".
What is a DPF – Diesel Particulate Filter?
A diesel particulate filter (DPF) is a device which sits in the exhaust system, it "captures" soot / diesel particulate and other nasty particles before they are released into atmosphere. A diesel particulate filter can remove upwards of 85% of the particles from the exhaust, reducing harmful emissions. The filter captures the soot and ash particles in a net or mesh like structure within the filter.
All VAG vehicles "recalled" for the EA 189 NOx emissions issue are Euro 5 and by law have to be equipped with a DPF filter.
How will the emissions fix affect my DPF?
In a letter from the UK's DfT (Department for Transport) Duncan Kay (Head of Vehicle Environment Team) it was confirmed in writing that the "fix" offered to VAG owners "causes about twice" the level of carcinogenic diesel particulate matter to be produced during the combustion process.
This confirms what many owners have experienced, noting that their engines fans are staying on after the car has been parked with increased frequency. These fans are running due to the vehicle performing a DPF regeneration, attempting to "burn off" the extra soot within the filter. This process would usually happen during normal driving conditions without the knowledge of the driver, however with the increases soot loading it's proving to be much more noticeable with the regeneration failing to complete before the vehicle has stopped.
Whats not often mentioned is the Ash buildup which will ultimately be the death of your DPF. Unlike the soot particulates which are burnt off during a regeneration, Ash will build up within the filter until it blocks completely. A DPF regeneration is not capable of burning off the Ash buildup in the DPF, literally meaning a DPF regeneration will NEVER completely clear the filter of all exhaust matter.
The negative effect of emissions "fix" on the DPF filter should see its lifespan cut in half.
With twice the amount of diesel particulate matter being produced after the emissions fix, its expected that this will directly impact the lifespan of the filter by the same amount. It's widely accepted that a DPF should last about 70,000 to 85,000 files (before the fix). The negative effect of emissions "fix" on the DPF filter should see its lifespan cut in half.
A side effect of increased DPF regeneration is higher fuel consumption. The regeneration works by increasing the temperature of the DPF to a level which allows the soot to be burnt off. This process uses fuel to super heat the filter (to around 600°c).
With DPF filters costing upwards of £600 (without fitting) this represents a ticking time bomb for many VAG owners.
[ad]
Should I have my DPF removed?
VW does not make any physical changes to the DPF during the emissions fix. However if you're one of the many owners who have opted for a "DPF Delete" VW will not be able to perform the emissions update and will charge you for a replacement DPF. This is often a four figure bill.
We've been very clear about our position on DPF deletes / removal from the very start. DPF removal represents an MOT failure and could invalid your insurance. It's also an offence to alter the emissions system of a vehicle, something not mentioned by the many garages offering this illegal service. We're not even going to explain the extent of environmental impact.
Put Simply… DON'T DO IT.
Read more about DPF and your MOT in the read more section below.
Our Top DPF Tips on prolonging the life of your DPF filter
Drive Faster!
Contrary to popular belief, driving faster could actually save you money in the long run. A DPF regeneration can only occur when certain conditions are met such as speed, RPM and engine temperature. Unless all these conditions are met, the DPF regeneration process will not start. Driving slow and trying to save fuel might prevent a DPF regeneration.
Do your homework
Your vehicles owners manual should have the steps / conditions required to perform a DPF regeneration. Before you attempt a DPF make sure you are doing it correctly, unless you're at the right speed, engine temperature and RPM a regeneration will not begin. Don't waste your time and fuel by doing it incorrectly. If in doubt, contact your dealership.
Use the right oil
It's vital that you only use low SAPs oil in any DPF equipped vehicle. Low saps oil contains lower levels of ASH, the substance which causes DPF filters to clog up. Consult your owners manual if you're unsure on which oil to use. We'd always advise on using the manufacturers recommended oil. In VW vehicles this is VW 507.00 Engine Oil.
Check our our DPF top tips page
These tips are just a small selection of our DPF tips. Check out the DPF page links at the bottom of the page for our complete list of DPF top tips.
[amazon_link asins='B01F7LSSO6,B009IS6I42,B018J4O6OE,B01F7LQ22Q' template='ProductCarousel' store='hypermiler-21′ marketplace='UK' link_id='ab7be7b8-0dc2-11e7-8d77-ed116128ecaa']
What happens if my DPF light comes on?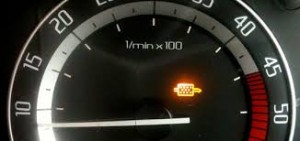 If your DPF light comes on (like this <—- ) we suggest you first consult your manual to see what conditions are required for a DPF burn (If in doubt contact your dealership). You may also want to resort to using one of the many DPF cleaning additives. These cost effective additives assist a DPF regeneration by lowering the temperature required to burn off the soot within the filter. Steer clear of your dealership or Halfrauds, their prices are often astronomical. We've always opted for products from Amazon. We've put some links below of a selection of the most popular products.
DPF Cleaners At Amazon

Help! The DPF light is still on!
If your DPF light and / or engine management / warning light on after a regeneration cycle it's likely that the filter is blocked with Ash or the regeneration was unsuccessful (Ash can not be burnt off during a DPF burn). We'd suggest taking the vehicle in to your dealership for a quote on a "forced" regeneration. This will force a full cycle DPF burn without interruption. It might also be a complete waste of money if its clogged with Ash. We apologise for the lack of clarity but once you're down the road of forced regeneration you'll be looking at some hefty bills no matter what.
We've been there, done that and got the t-shirt. It's what ultimately led to the sale of my problematic Nissan Qashqai.
What about owners over the US?
Owners over in the US have nothing to worry about. VW are not only offering up to 11 year warranty on EGR and DPF systems of their fixed vehicles. They are replacing them free of charge in the second phase of their "recall".
We note that here in the UK, DPF filters ARE NOT covered under warranty for any vehicle – they are considered a wear and tear item. UK owners are also offered no warranty at following the emissions fix. You can read more about that in our article linked at the bottom of the page.
Lets here from you!
We've been overwhelmed by the the response and feedback from our many visitors. We'd like to hear from you if you've noticed any increases in DPF regeneration or experienced DPF failure after the emissions fix. Please leave a comment below. We do our best to reply to all comments 🙂
Read more!
If you've found this article helpful you might also like to read our other dieselgate – VW emissions fix articles
DPF Articles
[amazon_link asins='B0088JQ5DQ,B008VQMLXE,B00H1SY9BK,B00904ICU2′ template='ProductCarousel' store='hypermiler-21′ marketplace='UK' link_id='24ad0efa-0dc1-11e7-81df-5596a42c9522′]