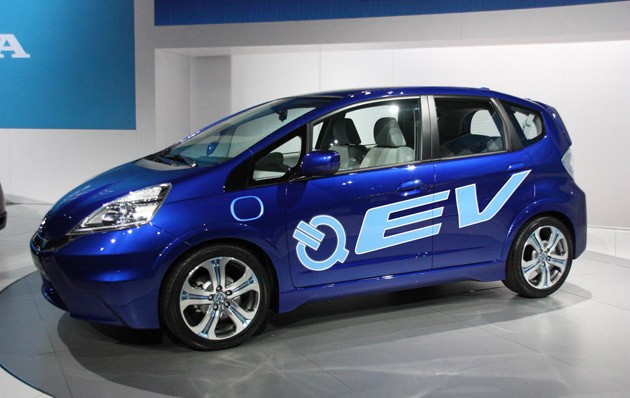 The Japanese automaker Honda is set to launch two new models at the upcoming Los Angeles Auto Show in the form of the 2012 CR-V and the 2013 model year Fit EV. Both promising new exterior and interior styling, improved fuel economy and zero emissions for the Fit EV.
The all electric zero-emissions Fit EV concept  vehicle (as pictured above) debuted at last year's Los Angeles Auto Show and should enter production next year. It will be powered by a lithium-ion battery and a version of the electric motor used in the automaker's FCX Clarity fuel cell vehicle. Honda claim the Fit's range should be 100 miles and will be capable of 90 mph.
At present UK buyers have a choice of 3 "low emission" hybrid cars including the flagship Insight which is capable of 64.2 MPG and while emitting only 101 grams of Co2 per KM, thats mighty return impressive for a family hatch back.
We'll keep you posted as more details emerge