OK, so it's only been 3 days since Skoda unveiled the mighty MK4 2020 Octavia but is it too soon to start the second in our line up of Octavia buyers guides?
It's still early days so you'll have to excuse the blanks, but this article promises to be our best buyers guide from what the media is heralding as the "best value" car of the year. We'll be sure to update this buyers guide when the Skoda PR and marketing machine drops its mother load.
When will it be released?
The Octavia 2020 is due for release in… you guessed it…. 2020.
How much will it cost?
The current MK3 Octava starts at as little as £18,610 and continues all the way to over £30k. The key to the Octavias popularity has always been its good great value, especially when you compare it to its brothers and sisters in the VW group. Expect extry level pricing inline with the current marque however with a hybrid powertrain confirmed you could see into the £40k mark in a high trim level.
What trim levels will be available?
Coming soon! But please let there be a VRS…
Will there be a VRS model?
Skoda is keeping very quiet on this one. There were a couple of "reported" leaks claiming a VRS model more here was in the works but these have been little more than some very convincing photoshopped efforts by the Skoda community. Personally, I'm hopeful that the MK4 will welcome in a new breed of VRS. Skoda is lagging far behind in the performance game against the mighty Golf R, T-ROC R and offerings from Cupra. It is time for them to raise the bar and give the Skoda community what it's always wanted, a VRS with the power it's always deserved with an option for a 4×4 drivetrain.
What engines are / will be available?
There were high hopes for a fire breathing TSI Mk4 Octavia with the EA888 engine we all know and love from the Golf R. Unfortunately the flagship petrol engine (at present) is a 187bhp 2.0-litre TSI with all-wheel drive and a seven-speed DSG dual-clutch automatic gearbox. With details of the VRS TSI engine yet to be released, we would guess that the VRS will come with the same 204PS / 350Nm torque Hybrid setup as seen in the Golf GTE. With all that twist, it should be more than enough to see the VRS hitting 60 in around 7 seconds. Skoda has already confirmed a hybrid will be available and it could prove to be the fasted Skoda yet!
The MK4 will see the usual TSI lineup from the VAG parts bin. This includes the surprising charismatic 1.0-litre three-cylinder TSI putting out 108bhp together with the same 148bhp 1.5-litre four-cylinder TSI as seen in the current MK3. Both will be available in mild-hybrid form, offering the same performance but with increased mpgs efficiency.
Only one diesel engine will be available, a 2.0-litre unit in various states of tune from 197bhp all the way down to 114bhp. Anyway, who the f*** wants a diesel these days?!
What options should I choose?
I'm only going by my experience, but I suspect the options list will follow closely from the MK3. Must-haves should be full parking sensors, an upgraded sound system and some sort of appearance pack. The Octavia has always looked a little "dull" in basic form so even just some slightly larger alloys and black plastic trim make a massive difference.
What is the difference over the MK3?
Coming soon! But please let there be a VRS…
Where should I buy?
Your local dealership should be your first port of call, second only to somewhere like orange wheels and carwow. Upon its release early deal might be somewhat lacking, it's all a matter of time however be sure to take full advantage of any offers you are offered and play the dealerships off against each other. At the end of the day, the UK car market isn't exactly in a great place right now… #BREXIT
How should I finance my new MK4 Octavia?
Now, this is a tough one. Upon release, you'll either see dealers driving a hard bargain with very little in the way of deals or they'll come out swinging. We just hope that Skoda and VW finance see the opportunity to ramp up sales with some great dealer contributions and low /0% APR rates for PCP deals. I for one will be biding my time for a VRS hybrid on a PCP deal. My biggest issue will be having the patience to get the best deal available when I've got cash burning a hole in my pocket and a 6 year old VRS on my drive.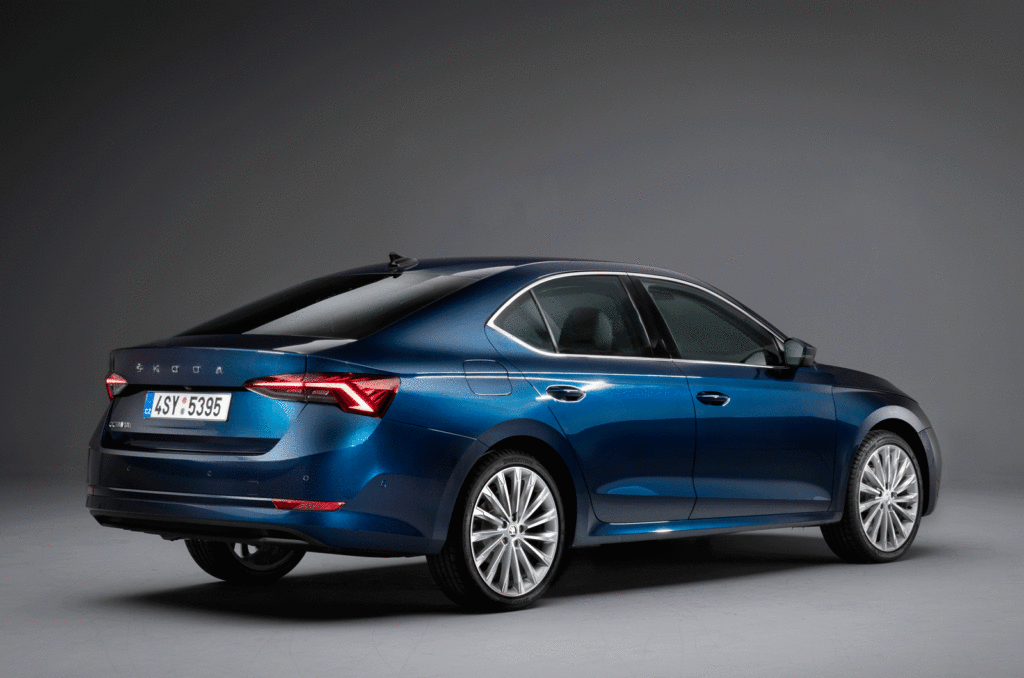 Common faults
Coming soon! Well, hopefully not that soon! But please let there be a VRS…
Modifications
You don't have to be a genius to work out that most of the components in the MK4 will be shared around the VW group family. This means that everything from cold air intakes to performance tunes will be compatible with the 2020 Octavia. We suspect that the usually sensible lowering and wider track (spaces) will be first on the list from many brave new owners. The conservative ride height and wheel gap (even in the VRS) have been an annoyance for many owners, some subtle height and track width really help with the overal stance of the car.
The MK4 is going to sell like hotcakes, so expect a flurry of 3rd part parts available even before the first units roll out of showrooms.
Let's hear from you!
What do you think about the new MK4? Have Skoda gone far enough with the design? Will you be buying one? Are you looking forward to the VRS? Let's hear from you in the comments below
Read more