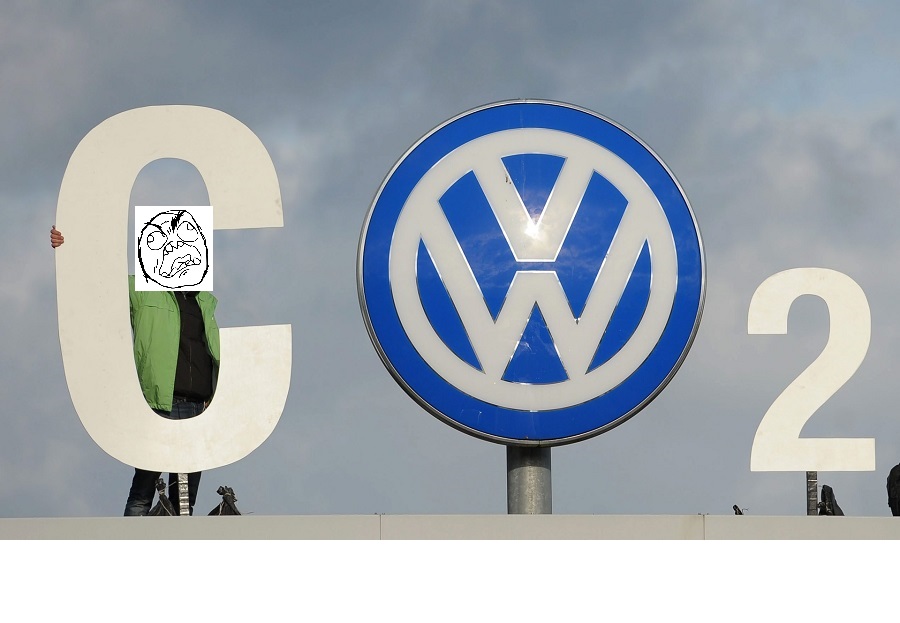 With over 1200, the latest set of results of our VW Emissions fix survey has surpassed our expectations. These updated figures reveal the extent of this issues facing VG Group vehicles owners.
This latest set of results combine the feedback from over 1200 owners, more than double 542 results we covered in April 2017.
With the Volkswagen Diesel Customer Forum (Emissions Scandal) protest happening tomorrow morning, these figures are even more important than ever.
Highlights
What really struck us from this survey is the sheer amount of money represented from an issue entirely caused by the actions of the VW Group UK. Remember that this "required updated" was optional and sanctioned by the DSA (Driver Standards Agency). Like most owners, the very fact that the DSA logo was present on the "recall" letters compounded the belief that the update was a legal requirement or would hamper MOT results in the future. At no point did VW make it clear that this was optional.
Taking into account the figures in the survey they represent a minimum of £132,000 (650 responses) in repairs for vehicles which were not broken before the fix. Just imagine that figure had 47.8% of owners not received a good will payment for the entire cost.
No wonder why over 73% would not buy another VAG vehicle (VW, Audi, Skoda or Seat)
Please note
Please remember that this is a very small cross section of the 600,000 owners who have already had the "fix" applied. Many people we speak to were unaware of the good will payments being offered by VW and simply handed over their money. This is why the protests organised by the The Volkswagen Diesel Customer Forum (Emissions Scandal) are so important. More on the VW emissions protests here
Here's how the latest results break down.
The Results
Note to Editors & Readers
We've worked very hard to collect these results. If you do wish to use the data contained below then please do get in touch. We have access to over 400 comments and countless emails and correspondence from disgruntled owners. You can reach us by email karl(at)hypermiler.co.uk
What make of vehicle do you own?
VW 63.2%
Audi 19.3%
Seat 8.8%
Skoda 8.7%
---
What is your vehicle's engine size? (in Litres)
2.0 54.6%
1.6 41.3%
1.2 3.5%
---
How many miles does your vehicle have on the clock?
0 – 20,000 5%
20,000 – 40,000 19.1%
40,000 – 60,000 27.6%
60,000 – 80,000 23.2%
80,000 – 100,000 13.9%
100,000 – 200,000 10.8%
---
What year was your vehicle manufactured? i.e. 2010
100% Between 2006 & 2014 – This accounts for all VAG vehicles which are EURO5

What is Euro5 I hear you ask?
Euro5 is a European Emissions Standard. It's the first Euro ruling which made made DPF filters common place with strict limits on diesel vehicle emissions.
You can find about more on the Euro Wiki page
---
Have you had the emissions fix applied to your vehicle?
77.1% Responded Yes
---
Did you have any issues with your vehicle before the fix?
92.2% Responded No
---
Have you had problems with your vehicle after the fix was applied?
84.7% Responded Yes
---
How many days after the fix did your vehicle start experience issues?
Immediately 27.5%
1 Day 7%
2 Days 5.3%
3 Days 2.4%
4 – 7 Days 10.2%
1 – 2 Weeks 10%
2 Weeks to a Month 17.3%
Over a month 20.3%
---
If your vehicle needed repairs what component/s were at fault? (After the fix)
EGR Valve 62.7%
DPF 15%
Fuel System 7.2%
Exhaust System 3.8%
Unknown 28.9%
---
Did your dealership deny that the fix caused your vehicles issues?
78.2% responded Yes
---
How much was the fix?
It was provided "good will" from the manufacturer (no cost) 47.8%
£1 to £100 5.4%
£100 to £500 10%
£500 to £1000 22.5%
£1000 to £2000 10.8%
More than £2000 3.5%
---
How long did the repairs take?
1 Day 33.1%
2 Days 14.1%
2 – 3 Days 12.6%
4 – 7 Days 13%
1 to 2 Weeks 10.8%
More than 2 weeks 16.3%
---
Would you recommend a friend to have the emissions fix applied?
96% Responded No
---
Have you experienced any of the following after the fix?
Reduction in power – 60.1%
Reduction in MPG – 54.6%
Noisy engine – 48.5%
---
Would you buy another VAG vehicle? (VW, Audi, Skoda or Seat
---
Have you joined one of the VW Legal claims groups?
Yes 24.5%
No 44.2%
I was unaware of any legal claims against VW 31.2%
---
Have you joined the VW Emissions UK Facebook page
Yes 49.2%
No 23.1%
I was unaware of it 27.7%
---
Join the Facebook Group!
If you're one of the many owners affected by the emissions fix then please do join the The Volkswagen Diesel Customer Forum (Emissions Scandal) Facebook group. https://www.facebook.com/groups/955027937948541 – The group members and the hard working admin team work tirelessly to raise the profile of group to secure justice for those affected.
Lets hear from you
What do you make of the results? Lets hear from you in the comments below!
Read more!
If you've found this article helpful you might also like to read our other dieselgate – VW emissions fix articles