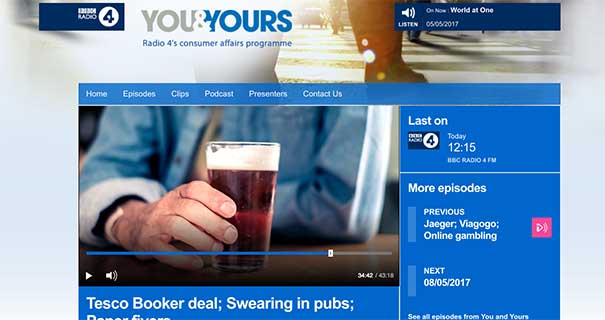 Its been a while since we've enjoyed some airtime on the radio, especially since the "hype" around Hypermiling has died it's death. I was therefore keen to help BBC Radio 4's You and Yours program out with a topic very much in the spotlight.
In the latest You and Yours feature we reveal the extent of VW's lies and deceit in relation to the VW emissions fix and it's aftermath. In our interview we discussed the results of our survey and raised the issues around these so called "good will" offers which seem to be common place following EGR failure for post fixed vehicles. You can read more about the results of our VW Emissions fix survey here.
For those of you who missed the feature you can listen again on the BBC You and Yours website – skip to 34:40 – http://www.bbc.co.uk/programmes/b08njv9c
[ad]
For the record, I didn't setup the VW Diesel Customer Forum facebook page but I am working as part of the admin team to help all VAG owners affected.
Join the Facebook Group!
If you're one of the many owners affected by the emissions fix then please do join the The Volkswagen Diesel Customer Forum (Emissions Scandal) Facebook group. https://www.facebook.com/groups/955027937948541 – The group members and the hard working admin team work tirelessly to raise the profile of group to secure justice for those affected.
Lets hear from you
Have you been affected by the VW emissions fix? Did VW cover the complete cost of your replacement EGR valve as good will? Lets hear from you!
Read more!
If you've found this article helpful you might also like to read our other #dieselgate – VW emissions fix articles. The list is getting long!
[amazon_link asins='B00BKC9LHA,B00904I9W8,B00TYF1EUC,B00P6J976I,B01M0DE9AS' template='ProductCarousel' store='hypermiler-21′ marketplace='UK' link_id='f1a93e4c-1b00-11e7-a367-eb6aad656cd3′]